The Cultured Women of Essex
We should take more notice of the work of those once despised and disregarded.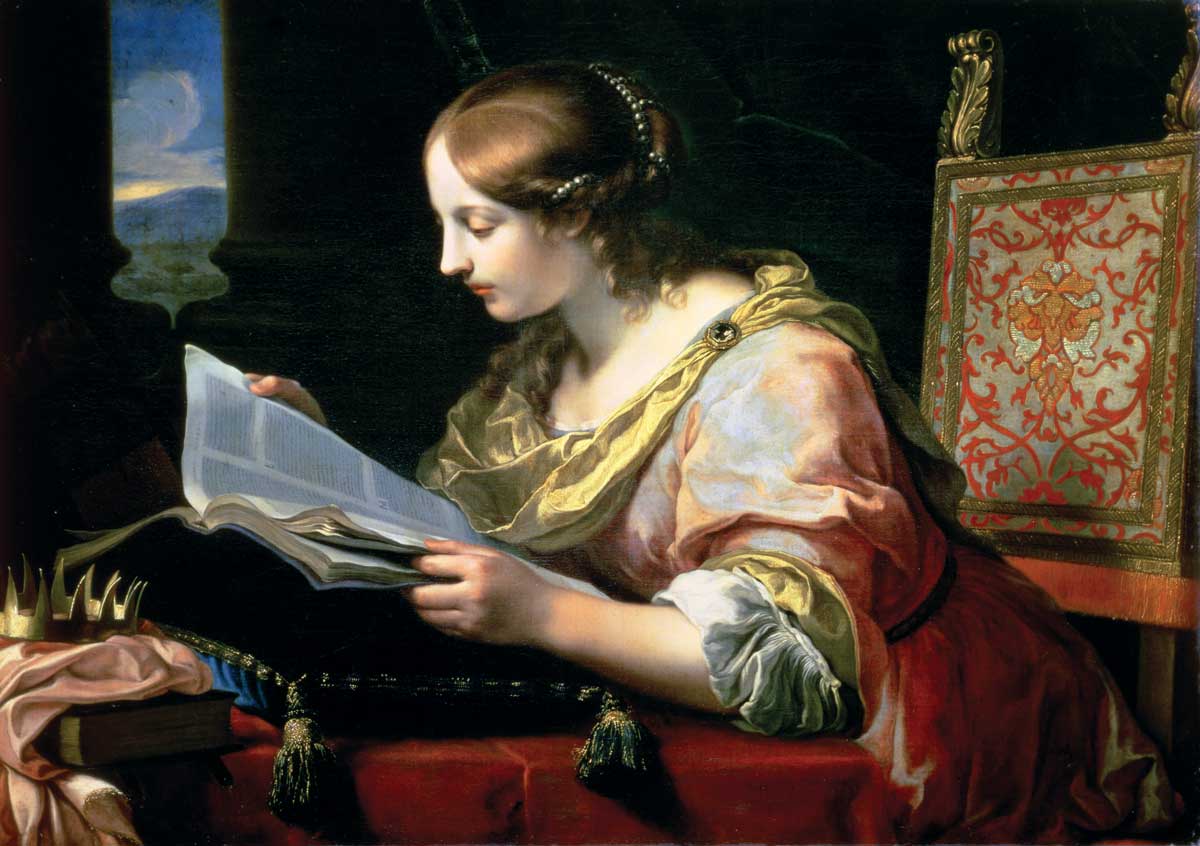 'It is asked of all who hear this work that they do not revile it because a woman translated it. That is no reason to despise it, nor to disregard the good in it.' Many female writers have probably said, or wanted to say, something very like these words. They were written in the 12th century, around 1170, by a woman who composed one of the earliest texts from England known to be by a female author. She was a nun of Barking Abbey in Essex and, though we do not know her name, her words – and her work – demand attention.
The work she asks us not to disregard is a narrative of the life of Edward the Confessor, written in Anglo-Norman French ('the false French of England', the nun modestly calls it). Its author was an educated woman, able to turn a Latin source into engagingly chatty French verse and Barking Abbey must have been a congenial environment for her. Founded in the seventh century, Barking was one of the foremost nunneries in the country, a wealthy abbey which was home to many well-connected aristocratic and royal women. Its abbesses were frequently appointed from the sisters and daughters of kings and, around the time our nun wrote her Vie d'Edouard le Confesseur, Thomas Becket's sister Mary – herself a woman of literary interests – was made abbess of Barking in compensation for her brother's murder.
Across its long history of more than 850 years, Barking Abbey was a centre for women's learning. It has been described as 'perhaps the longest-lived ... institutional centre of literary culture for women in British history' and it had a strong literary and scholarly tradition that spanned the Middle Ages. In the early medieval period, authors such as Aldhelm and Goscelin of St Bertin wrote learned Latin works for the nuns of Barking; later, several nuns composed their own poetry and prose – even their own plays. In the 12th century, when women were increasingly becoming patrons, readers and, in some cases, authors of literary texts, Barking produced more than one talented writer. The first female author in England whose name we know, Clemence of Barking, was a nun there; she wrote an accomplished Life of St Catherine of Alexandria, a saint associated with female learning.
Edward the Confessor was in fashion when the anonymous nun of Barking wrote her Vie. He had only recently been canonised, in 1161, and Aelred of Rievaulx had just written a Latin Life, which was to become a very popular account of Edward's story – the source on which the nun based her Vie. Though the nun follows Aelred fairly closely, she does not hesitate to expand or adapt at will. She chooses, for instance, to highlight the role of Edward's wife, Edith, giving her a voice and an opinion on a topic of deep interest to a nun, the value of chastity.
Since Edward was a key figure in the history of the Norman Conquest, telling his story necessarily blurs the line between hagiography and history writing. The Vie is full of miracles and visions, but it is also a thoughtful narrative of English history in the 11th century. The nun was evidently well aware of current interest in Edward and understood how his story was being interpreted as support for the reign of Henry II: like Aelred, she presents Henry as the fulfilment of a prophecy attributed to Edward, which said that a king descended from both the Norman and English royal lines would heal the wounds of the Norman Conquest. The nuns of Barking, not far from London, were clearly in touch with the issues of their day.
Perhaps, as well as being one of the earliest-known female writers working in England, the nun of Barking has a claim to be among our earliest female historians. She would probably not have thought of herself that way; in the Middle Ages, writing history was usually the domain of male monks and clerics. But medieval writing about the past could take diverse forms, appropriate to the needs and interests of different audiences. Reading and hearing saints' lives like the Vie was one of the main ways in which medieval women (and men) could take an interest in the past. These texts provided an opportunity to learn about different historical periods, to explore how they compared with readers' own times and to consider how the present had been shaped by history. As the nun says, we should not disregard that kind of work.
Eleanor Parker is Lecturer in Medieval English Literature at Brasenose College, Oxford and writes a blog at aclerkofoxford.blogspot.co.uk.