Ottoman Expansion under Mehmed II
Rhoads Murphey helps us to distinguish between the legendary and the real in the legacy of a great empire-builder.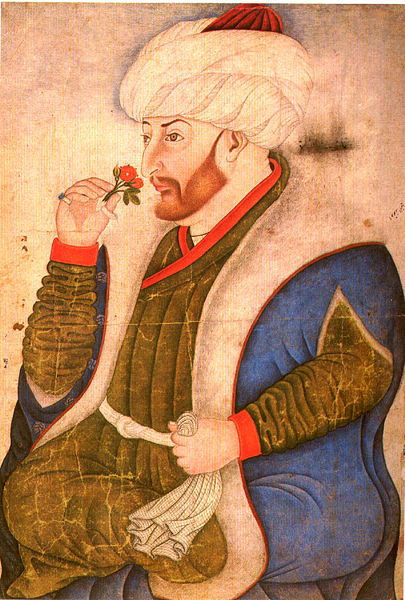 The sultan Mehmed II, who reigned from 1451 to 1481, acquired a legendary status during his own lifetime. He was known as 'the Conqueror' (in Turkish, 'Patih') because early in the third year of his reign, at the age of' only 21, he led an army that captured the capital of the Eastern world, Constantinople (modern-day Istanbul). Ever since the 1450s his personality, as the first Ottoman ruler of truly imperial stature, has been of intense interest, and yet he remains a curiously enigmatic figure. One factor in our confusion has been the production of deliberately falsified – or at least fanciful – accounts. Paradoxically, the messages of dread circulated by his opponents in the West were not denied but rather encouraged by the sultan's own image-makers, who were only too pleased to echo and even amplify Western fears of the hostile intentions of 'The Grand Turk'.