Operation Torch: The North Africa Landings, 70 Years On
Colin Smith recounts the Allied invasion of French North Africa, which commenced on November 8th, 1942.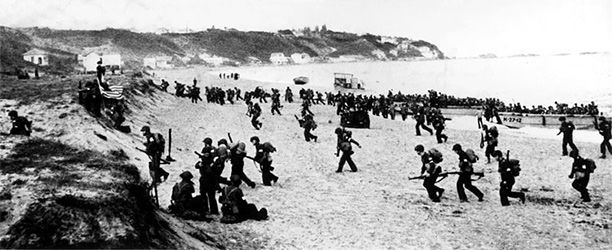 Capitaine de frégate Paul Laurin, commander of the destroyer Epervier, was puzzled. He had heard the firing started by the heavy artillery at Fort Laumone, then the guns on their sister ship the Typhon join in but what on earth were they shooting at? To add to his confusion, lazy blobs of red tracer from the kind of heavy machine-guns used as anti-aircraft weapons were floating low across the night sky
 At first he assumed that the vessel drifting silently towards them, engines off in the dark and tugged by the slight current that ran through Oran harbour, must be another French ship.  Surely it was too close, too well into the harbour to be anything else?  But once she got close enough for Laurin to better discern its low and unfamiliar outline, he decided to break the general blackout ordered only a few minutes before and asked the searchlight crew on his bridge to give him a better look at her. What he saw was a small, listing vessel about half the size of the Epervier with a wrecked and smouldering superstructure. It was then that he realised that the guns at Laumone had probably also knocked her engines out. She was flying a huge stars and stripes with, immediately beneath it, the smaller white ensign of Britain's Royal Navy. Even as he yelled for their light to be doused the intruder was trying to do it for them with long bursts of tracer.