Oop for t' Coop: Sporting Identity in Britain
Mike Huggins investigates the origins of Britain's morass of sporting rivalries.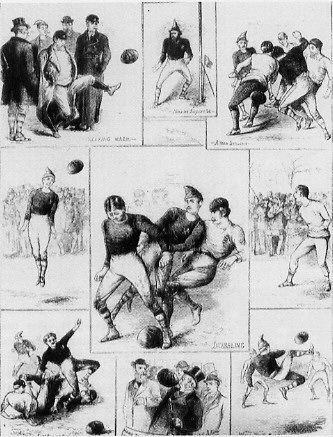 From the ancient Olympics to soccer's World Cup, sport has offered supporters a means of asserting identity, and its passionate rivalries have often incorporated more fundamental antagonisms. But it was in Victorian Britain that modern patterns of sporting identity, now to be found around the world, first became widespread.