Disaster struck on the morning of 7 May 558, when repair works to the Sancta Sophia caused it to collapse.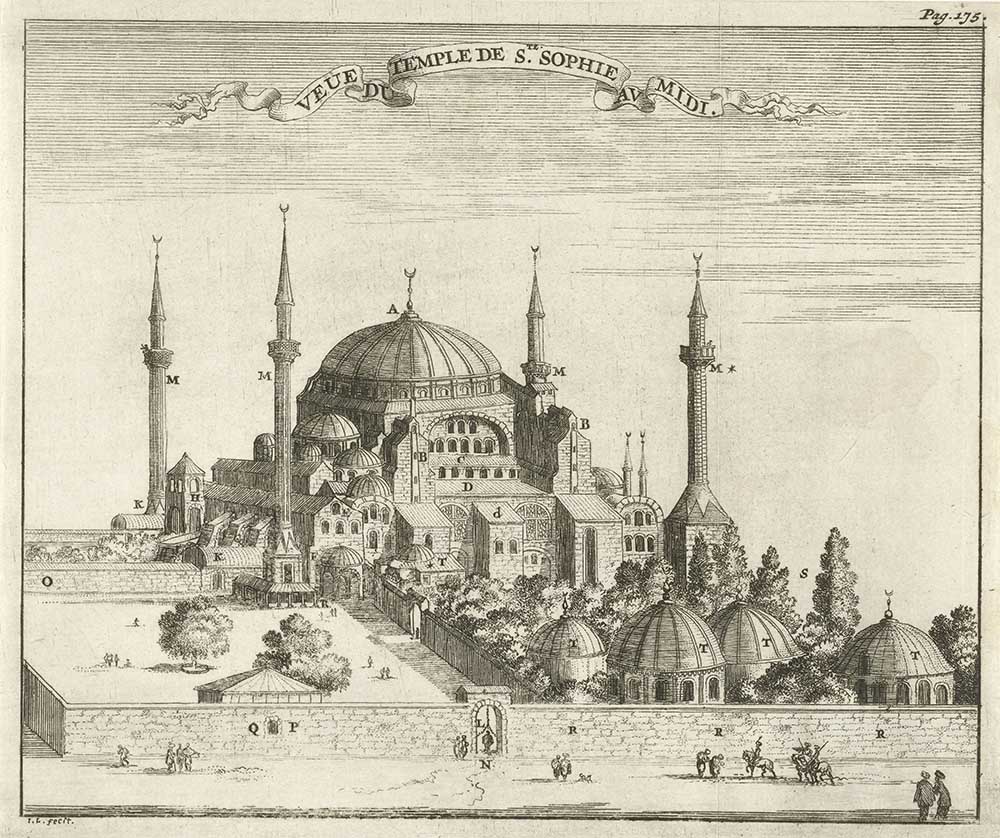 Barely 20 years old and there were already cracks in the dome of Justinian's church of Sancta Sophia, Constantinople. Two great earthquakes, in October and December 557, had done the damage. Some discerned a divine hand at work: 'The shocks … had occurred through God's benevolence', John Malalas, a pious contemporary, wrote.
But on the morning of 7 May 558, further disaster struck. A team from central Anatolia were repairing the cracks when the top of the eastern vault and the eastern half of the dome collapsed. 'Thick clouds of dust darkened the midday sun', Paul the Silentiary, a Byzantine court official, said. The altar and the vault were crushed. When the dust settled, part of the dome could be seen, newly open to daylight and seemingly suspended in mid-air. It was, Paul said, a wonder to behold.
God's hand was less discernible however. 'The engineers were blamed', the chronicler Theophanes wrote. 'To avoid expense, they had not secured the suspension from beneath but had bored through the piers that supported the dome.'
The church was rededicated on 24 December 562 with a new dome, some 20 feet taller. Justinian and the patriarch Eutychius rode together to the ceremony through Constantinople; everywhere people chanted the psalm, 'Lift up your gates'.