The Marriage of the Winter Queen
The wedding of Elizabeth Stuart and Frederick V took place on February 14th 1613.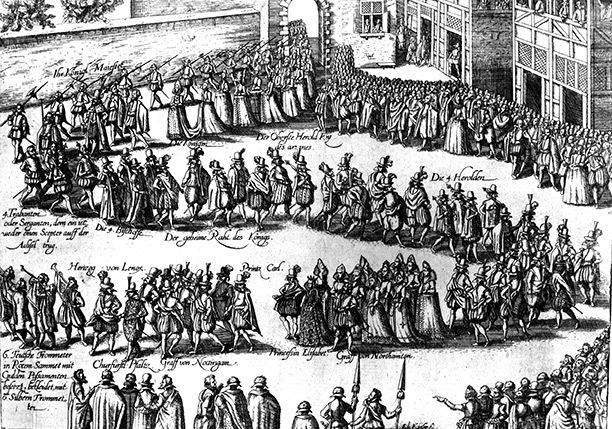 Born in Scotland in 1596, Elizabeth Stuart was the eldest daughter of James VI of Scots and the granddaughter of Mary, Queen of Scots. She moved to England as a child of six in 1603, when her father became James I, and grew up at Combe Abbey in Warwickshire, learning fluent French and Italian as well as enjoying riding, music and dancing. In 1605 the Gunpowder Plotters planned to kill her father and put her on the throne in his place, as a Catholic monarch. She joined the court in London aged 12 in 1608.