Malacca: Emporium of the Eastern Trade
'Whoever is Lord in Malacca, has his hand on the throat of Venice', wrote a European traveller during the period of the city's greatest glory. G.P. Dartford brings us back to a time when Malacca dominated the trade routes of the East.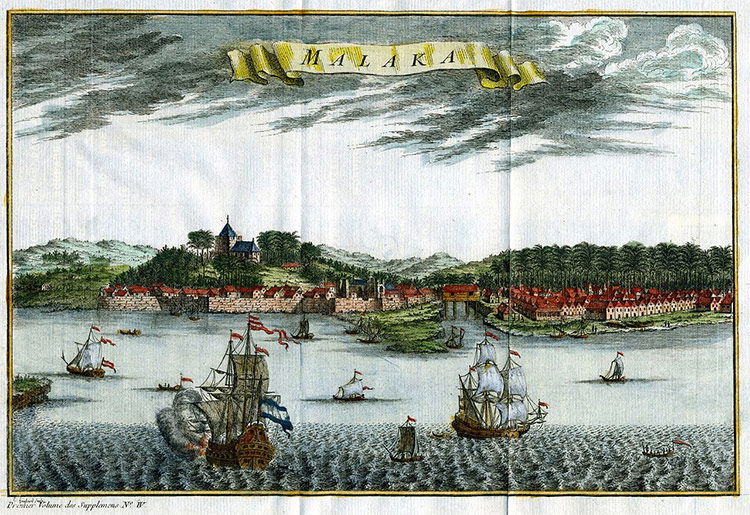 Today Malacca is one of the quietest and most beautiful of the towns of Malaya. The curious visitor who walks its narrow streets is soon attracted by the warm terracotta colour of the Stadthuys and of other Dutch buildings still in use. As he climbs the green hill behind them, he passes the statue of St. Francis Xavier and comes to the grey walls and tower of the roofless Church of Nossa Senhora da Annonciada, begun by the Portuguese on the orders of the Afonso de Albuquerque and completed more than four hundred years ago—one of the oldest European buildings in the East.