Machiavelli, Leonardo & Borgia: A Fateful Collusion
What happened when a philosopher, an artist and a ruthless warrior – all giants of the Renaissance – met on campaign in northern Italy? Paul Strathern explains.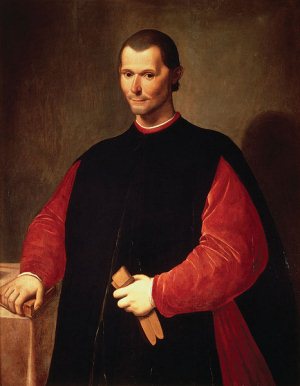 Portrait of Niccolò Machiavelli by Santi di Tito
During the latter half of 1502, when the Italian Renaissance was at its height, three of its most distinguished yet disparate figures travelled together through the remote hilly region of the Romagna in north-eastern Italy. Cesare Borgia (1475-1507), backed by his father Pope Alexander VI (1431-1503), was leading a military campaign whose aim was to carve out his own personal princedom. He had hired Leonardo da Vinci (1452-1519) as his chief military engineer whose brief was to reinforce the castles and defences in the region as well as to construct a number of revolutionary new military machines, which he had designed in his notebooks. Accompanying this unlikely duo was the enigmatic figure of Niccolò Machiavelli (1469-1527), who had been despatched by the Florentine authorities as an emissary to the travelling 'court' with instructions to ingratiate himself with Borgia and, as far as possible, discover his intentions towards Florence whose position to the west, just across the Apennine mountains, left it particularly vulnerable to Borgia's territorial ambitions.