The Levellers: People Power
Philip Baker considers the lasting impact of the Levellers' famous efforts to reform the English state in the aftermath of the Civil Wars by means of written agreements guaranteeing the sovereignty of the people.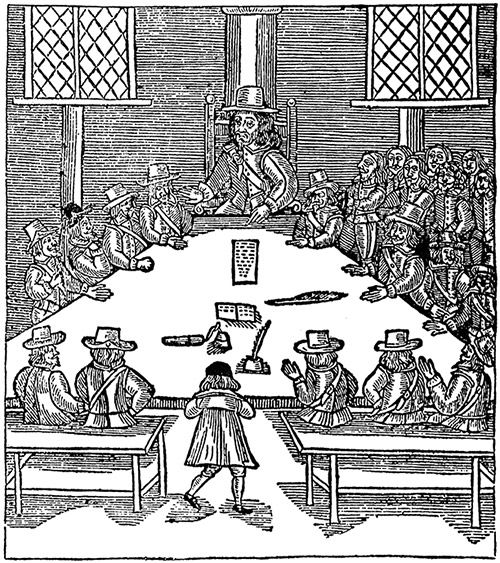 In November 2012 members of a number of protest groups, including Occupy London, gathered in the capital to discuss a proposed written constitution for the UK. Although the emotive name of their document, the Agreement of the People, was entirely consonant with the stated aim of developing a 'people's constitution', it was also a conscious appeal to history, having first been used in somewhat similar circumstances 365 years earlier.
Between 1647 and 1649, at the height of the English Revolution, the London-based petitioner movement known as the Levellers, officers and common soldiers of the parliamentarian New Model Army, together with national political figures, produced a series of draft written constitutions under the title of Agreements of the People. These represented an attempt to rebuild the post-Civil War English state through the device of a written agreement between the people and their representatives that would settle immutable fundamentals of governance, often referred to as the 'foundations of freedom'. As such, the Agreements would have legitimated new constitutional structures guaranteeing the sovereignty of the people by stripping the monarchy and the House of Lords of all political power and separating the legislative and executive arms of government. Moreover the people were to retain a number of 'reserved powers' on the grounds that particular native rights were so inherent to individual freedom that it was beyond the function of government to interfere with them. These included freedom of religious conscience, freedom from impressment and legal equality before the law.