King Arthur and the Making of an English Britain
Alan MacColl explores the appropriation of the Arthurian legend for political ends by English monarchs from the twelfth century onwards.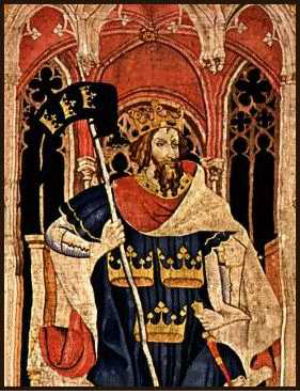 One of the oddest images of the 1997 General Election was produced by the Scottish Conservatives: a sword being drawn from a stone and hurled in the air to land point-down in the ground. While one can see what the Unionists were about – identifying the Scotland of Braveheart with the Britain of King Arthur – the appeal to the latter was ill-judged, betraying a misconception whose nature and origins are worth exploring. Though Arthur and the hotly-contested topic of his historical reality are no longer the subject of serious academic study, the ideological uses to which the legendary hero has been put are important for students of medieval and early modern Britain, and form part of the historical background to the current debate about the constitution of the United Kingdom.