John Dillinger shot and killed
Richard Cavendish remembers the capture and slaying of the definitive American gangster on July 22nd 1934.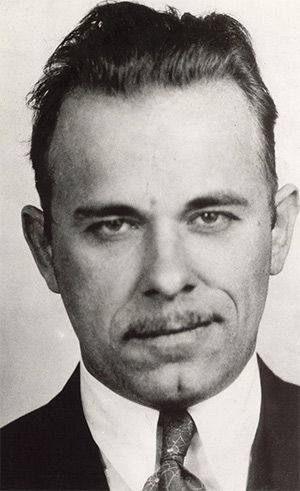 A handsome man with a graceful style and charming manners, brought up as a Quaker in Indiana, John Dillinger was a month past his 31st birthday when he was shot dead.
His exploits as a gang leader robbing banks in the Midwest and escaping from jails had fascinated the press and his chivalrous refusal while holding up a bank to rob the customers who happened to be inside had earned him admirers who in the depths of the Depression regarded him as a latterday Robin Hood. His nemesis was the federal government's Department of Investigation headed by J. Edgar Hoover, which put a price of $10,000 on his head.
Dillinger sent mocking postcards to Hoover, but a brothel madam confided that she and Dillinger and his girlfriend had a date to see the film Manhattan Melodrama at the Biograph Cinema in Chicago. When they came out at 10.30pm, Dillinger was surrounded by Department agents, who told him to put his hands up.
Witnesses disagreed about whether Dillinger went for his gun or not, but he was shot down and an awed crowd surrounded his body in the street, some of them dipping handkerchiefs, their skirts or bits of paper in his blood. The killing gave a substantial boost to the reputation of Hoover's agency. It became the Federal Bureau of Investigation (FBI) in 1935 and Hoover kept Dillinger's gun and straw hat on show in his office for years afterwards.