Jefferson Davis and the Collapse of the Confederacy
Arnold Whitridge on the former Senator from Mississippi, who led the Government of the South during the Civil War in the United States.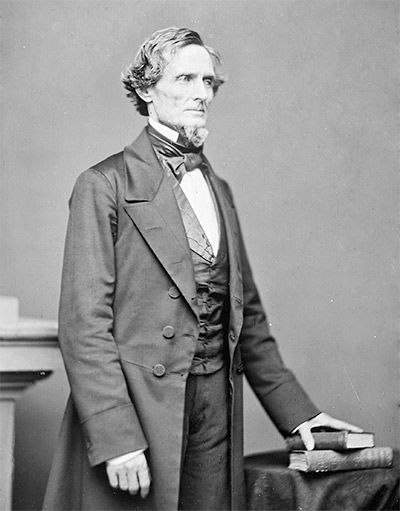 The southern confederacy, now enshrined in the hearts of all Americans as the "lost cause," lived only four years. It was born on February 4th, 1861, when delegates of six States of the lower South, soon to be joined by Texas, met together in Montgomery, the mosquito-ridden but otherwise pleasant little capital of Alabama, to form a new nation.
It died on April 9th, 1865, when Lee surrendered to Grant the tattered, half-starved army of Northern Virginia at the Appomattox Court House. The last flag of the Confederacy was furled when the cruiser Shenandoah put in to Liverpool on November 6th; but by that time the Confederacy had already passed into the realm of romance.