On the Spot: Hannah Dawson
The historian on her love for Mary Wollstonecraft, Locke's manuscripts and why you should wash your hands.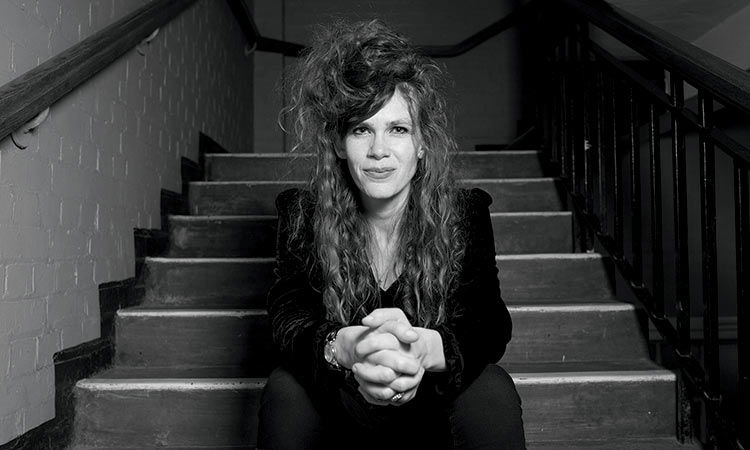 Why are you an intellectual historian?
I've always been drawn to theory, but theory that is grounded in life.
What's the most important lesson history has taught you?
That privilege does not see itself as such.
Which book has had the greatest influence on you?
I remember reading Michel Foucault at university and that tingling, creeping awareness that so much of what I thought I knew was a construct of power – and might be resisted.
What book in your field should everyone read?
Mary Wollstonecraft's A Vindication of the Rights of Woman.
Which moment would you most like to go back to?
1640s London to hear the ideas at work in the revolution. And to every moment before a doctor delivered a baby, and ask him to wash his hands.
Which historian has had the greatest influence on you?
Quentin Skinner: scholar, mentor, feminist.
Which person in history would you most like to have met?
John Locke.
What foreign languages do you speak?
In various states of decay: English, French, German, Swahili and Latin (I read that).
What's the point of counterfactualism?
Not much. Causation is too complex, too ineffable.
What's the most exciting field in history today?
The history of political thought has been slow to admit women to the canon of political thinkers. Everyone else started doing women's history in the 1970s. We're just beginning, but the curriculum is changing.
What historical topic have you changed your mind on?
I used to believe in agency over structure. Now I think it's the other way around.
Which genre of history do you like least?
I found medieval economic history quite challenging as an undergraduate.
Is there a major historical text you have not read?
Landscape for a Good Woman by Carolyn Steedman.
What's your favourite archive?
It's verging on fetishism how much I love Locke's manuscripts in the Bodleian.
What's the best museum?
I grew up gazing into the living rooms of the past at the Geffrye Museum in East London.
Tudors or Stuarts?
Republicans.
Normans or Anglo-Saxons?
Anglo-Saxons (with pink passports).
Rome or Athens? 
Amazons.
Cromwell or Charles I?
Elizabeth Lilburne.
Braudel or Gibbon?
bell hooks.
Hannah Dawson is Lecturer in the History of Political Thought at King's College London and the author of Life Lessons from Hobbes (Pan Macmillan, 2013).