Indian Labour in British Guiana
Emancipation in British Guiana brought an influx of indentured labourers from India, whose working and living conditions were destructive of caste and culture, and often as harsh as those of the slaves they replaced.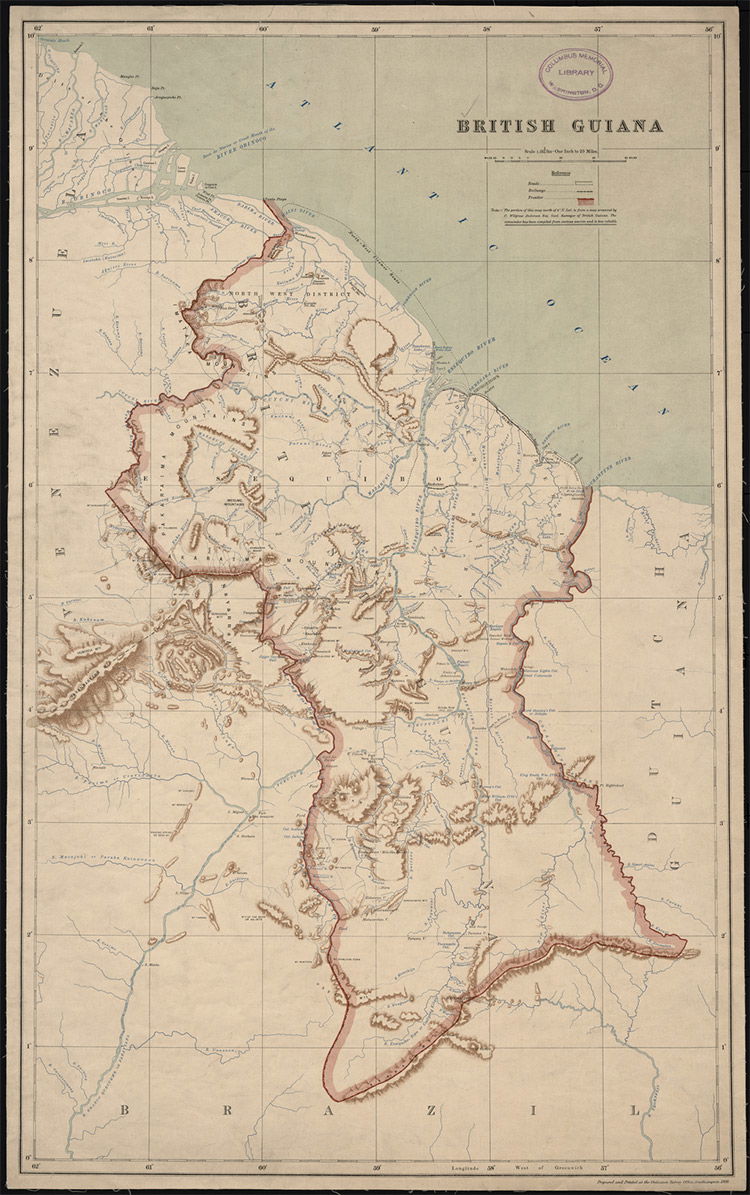 Map of British Guiana, 1908
On May 5th 1838, the very year of final slave emancipation in the British West Indies, a small batch of 396 Indian immigrants popularly known as the 'Gladstone Coolies' landed in British Guiana (Guyana) from Calcutta. This was the beginning of the indenture system which was to continue for over three-quarters of a century and whose essential features were very reminiscent of slavery. Within a decade Indian immigration was largely responsible for changing the fortunes of the sugar industry, the mainstay of the economy, from the predicted 'ruin' to prosperity.
The importation of labour from the Indian sub-continent was part of a continuing search by Guianese planters for a labour force that was docile, reliable and amenable to discipline under harsh, tropical conditions. Emancipation had conferred on the Guianese labourers both physical and occupational mobility. They could withhold their labour temporarily or permanently and vacate the estates if living and working conditions did not satisfy them. In fact, a gradual exodus from the plantations began soon after emancipation. What the planters desired was an alternative and competitive labour force which would give them the same type of labour control they were accustomed to under slavery.