Hogarth's London: Satire and the Street
Christine Riding looks at William Hogarth's particular view of the street life of 18th-century London, and at what his interpretation presents in comparison with the artistic offerings of his Continental competitors.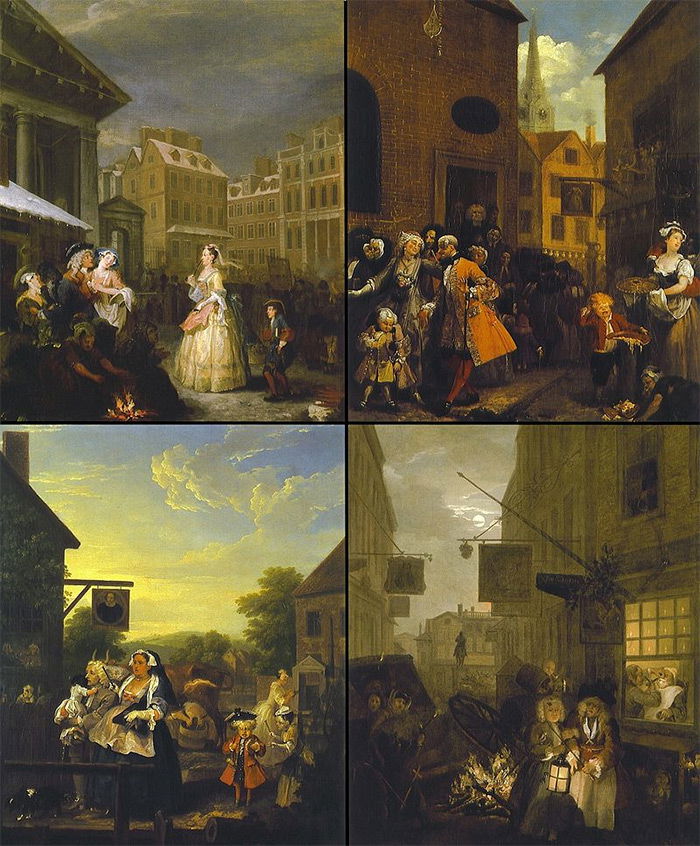 Hogarth's ambition was to present himself, an English artist and a Londoner, as the visual interpreter of contemporary urban life. Given the dominance of his vision today, he clearly succeeded. No other artist has come to define a period of British history as powerfully and enduringly. Today the phrase 'Age of Hogarth' is often used to describe the early-Georgian period, just as 'Hogarthian London' has come to characterize its capital city. In his own time, William Hogarth (1697-1764) was appreciated as the most dynamic and influential artist working in Britain. He was also prolific. His output, whether in engraved or painted form, encompassed an astonishing variety of artistic genres, stretching into portraiture, history painting and art theory. Even so, it is his reputation as the brilliant satirist and as the great interpreter of modern urban life that resounds in the present. What is it about Hogarth's vision of London that makes it so compelling?