Alison Barnes reveals a new discovery about the Eddystone lighthouse: the first of its kind to be built on rocks in the sea.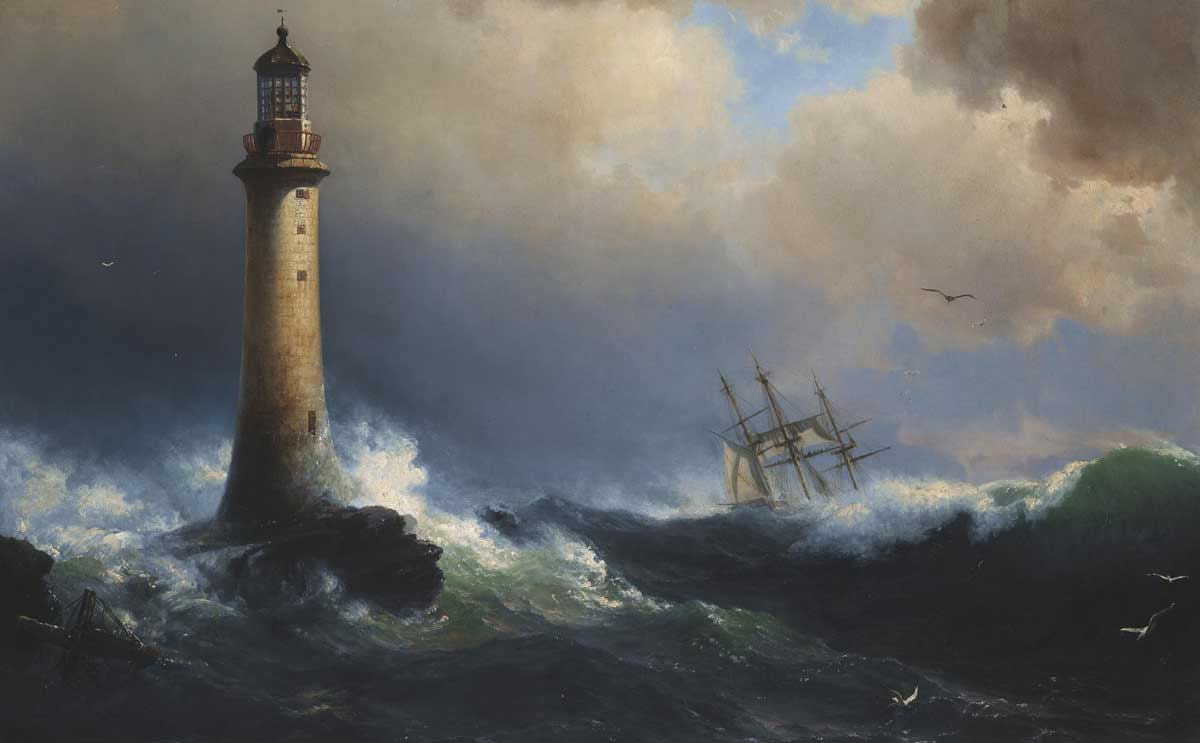 Fourteen miles south-west of Plymouth lies the treacherous Eddystone reef, a collection of shark-tooth rocks upon which, over the centuries, numerous men have lost their lives. However calm it may be near Plymouth, the sea at the Eddystone is usually a maelstrom of churning waves and leaping spray, as the complex currents around the reef meet the westerly winds blowing in from the Atlantic.
With the great increase in maritime trade that Plymouth enjoyed in the latter part of the seventeenth century, the Eddystone reef, straddling the entrance to Plymouth Sound, became an increasingly serious menace to shipping, about fifty vessels being wrecked on it every year. When in 1690 William III established a new naval base at Dock (later Devonport), to the west of Plymouth, he decided a lighthouse would have to be erected on these 'infamous Rocks'.