Helena Rubinstein dies in New York
The founder of the eponymous cosmetics company died on April 1st, 1965.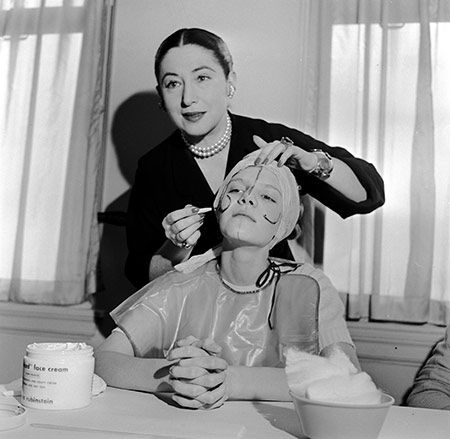 The queen of the modern cosmetics industry built a commercial empire on her maxim that 'There are no ugly women, only lazy ones'. Born in 1872 to a poor Jewish family in Poland, she rejected her father's choice of a husband for her and went to Australia, where in 1903 she opened a shop in Melbourne, selling face cream. It was so successful that she moved to London and opened a beauty salon in Mayfair – Margot Asquith, the prime minister's wife, was a regular patron – and then another in Paris. 
In 1908 she married an American journalist and they had two sons. They opened up in New York City in 1915 and Helena started branches all across the United States. Hollywood movie stars including Theda Bara and Pola Negri regularly consulted her and bought her products. The publicity's effect on sales was electric. 
Pint-sized, dominating and intensely competitive, Helena knew that women did not want beauty on the cheap. The higher the prices, the more they bought. She and her business rivals – she spent years in a ferocious feud with Elizabeth Arden – sold to women at all social levels who would never previously have bought beauty products. In 1928 Helena sold her American business to Lehman Brothers for $7.3 million, but then the stock market crashed and she bought it back for only $1.5 million.
Business success was not matched in her private life and she felt deeply guilty for concentrating so much on her work. She knew she had neglected her children and she and her persistently unfaithful husband divorced in 1937. She then married an impoverished Russian prince, who died in 1956. She spent her last years in her palatial apartment in New York City. In 1964 robbers broke in and threatened 'your money or your life'. She told them that at her age they could take her life and welcome. She saw the robbers off, but died the following year at the age of 92.