Heads and Tales: A Royal Affair
An 18th-century ménage à trois involving the King of Denmark inspired the recent film, A Royal Affair.  Stella Tillyard considers what makes it a story for our times.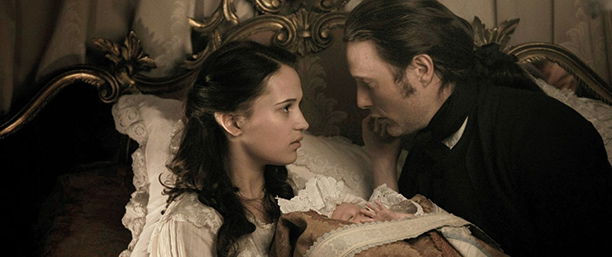 It looks innocuous on one side, a Danish krone, dating from roughly 1771. Turn it over though and you see a crown and, below it, a vagina clearly engraved. The coin is a piece of satire or slander: our queen, Caroline Mathilde, it says, is a whore. In Copenhagen, where the original  coin was passed from hand to hand, everyone knew that the queen's lover was a commoner and a foreigner, the German doctor, Johann Struensee. Everyone also knew that the king, Christian VII (r.1766-1808), was disabled by a malady of the mind and unfit to govern the country. Caroline Mathilde, or rather her lover, has usurped the place of the king, says the coin in its crude way.