After gaining its independence from Spain in 1824, Peru experienced a boom as a result of demand for guano as a fertiliser. As John Peter Olinger details, the boom came to an end when it was replaced by nitrate as the preferred fertiliser, and Chile seized Peruvian nitrate deposits in the War of the Pacific from 1879-84.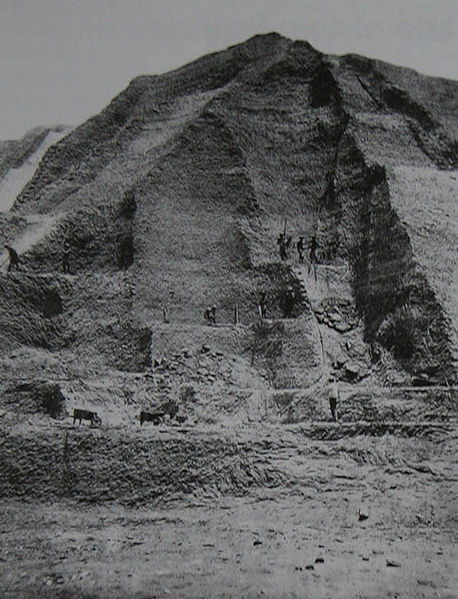 Chinese coolies working the Guano deposits on the Chincha Islands
In 1880 the first economic boom of modern Peruvian history came to a devastating end in the War of the Pacific, in which Peru and Bolivia were defeated by Chile.
From the early 1840s until the 1870s Peru enjoyed a prolonged period of economic and speculative euphoria known as the Guano Age. During this time limited social reforms were initiated and a modern transportation system was begun. It was a time when Peru became known to farmers in Europe and North America has the most important producer of guano, then the most highly valued natural fertiliser. It was a time, too, when Peru seemed to be an attractive market for the army of merchant-traders that industrialisation had spawned in such large numbers in Europe. As long as the revenue from, guano poured into Peru, there was money to be spent on the latest European imports, and many European travellers commented on the glittering social life of Lima's upper class. The Guano Age also brought Peru to the attention of Europe's growing class of investors, chiefly English but also French and German. They were attracted by the obvious wealth of Peru and by the nebulous plan. of its successive governments to develop the country.