Garlic and Magnets: The Scientific Revolution
The Scientific Revolution put an end to beliefs that were once considered rational but now seem bizarre. If we want to understand why, we need to look at the increasing importance of the 'fact', says David Wootton.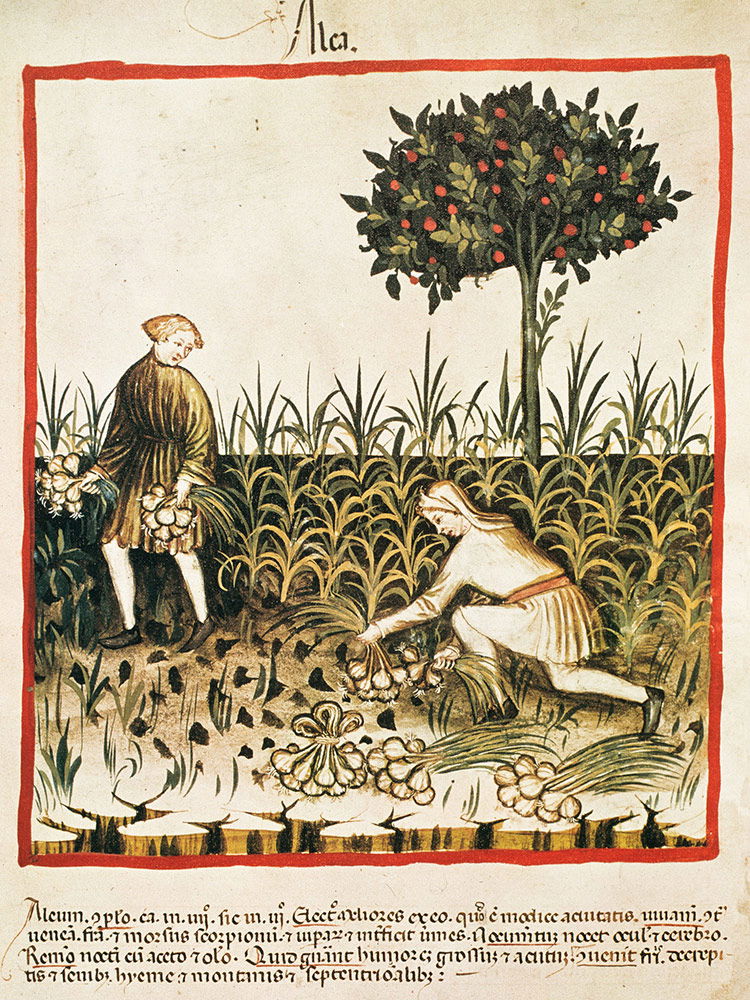 Gathering bulbs: garlic harvested in a Latin version of an Arabic book on health, late 14th century.
People in the past held all sorts of strange things to be true. The philosopher Descartes believed that a drum made of lamb's skin would fall silent if it 'heard' a drum made from the skin of a wolf. It was generally maintained that lions are frightened of cockerels and that barnacles hatch to produce barnacle geese: Kepler, the astronomer, believed this. It was claimed that diamonds are indestructible, unless smeared with goat's blood, which softens them. And it was accepted that if you smear a magnet with garlic it will cease to work. By the end of the 18th century nearly all these strange (or so it seems to us) beliefs had disappeared. Among the last to go was the belief that swallows hibernate at the bottom of ponds; although he knew that other birds migrate, the great naturalist Carl Linnaeus (d. 1778) still believed this. I use the word 'belief', but these beliefs were rather regarded as reliable knowledge: people knew that garlic disempowers magnets; they claimed that there was plenty of experience behind their convictions.