The Gain from Thomas Paine
Thomas Paine inspired and witnessed the revolutions that gave birth to the United States and destroyed the French monarchy. A genuinely global figure, he anticipated modern ideas on human rights, atheism and rationalism.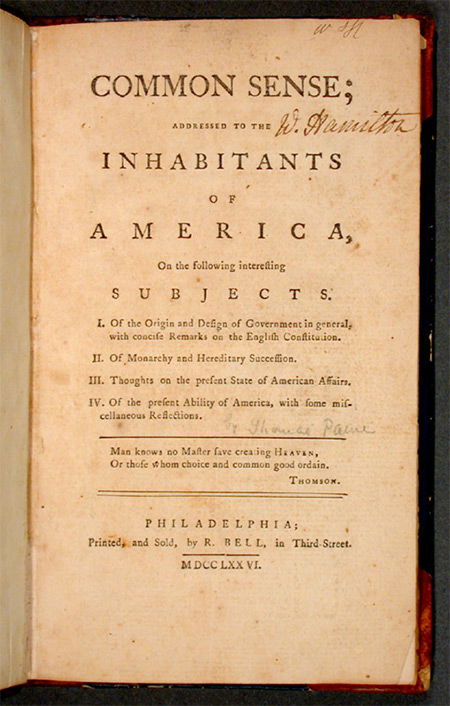 At the end of President Obama's inaugural address in January 2009, he alluded to a small passage that appeared in Thomas Paine's pamphlet Common Sense. Faced with an American economy wracked by nervousness and self-doubt Obama noted Paine's rallying cry that galvanised and gave hope to the despairing:
"Let it be told to the future world … that in the depth of winter, when nothing but hope and virtue could survive … that the city and the country, alarmed at one common danger, came forth to meet [this danger]."