A Frenchman at the Court of Anne Boleyn
Nicholas Bourbon was a humanist, poet and religious reformer, and a member of Anne Boleyn's circle. Eric Ives shows how his work throws new light on the Henrician Reformation.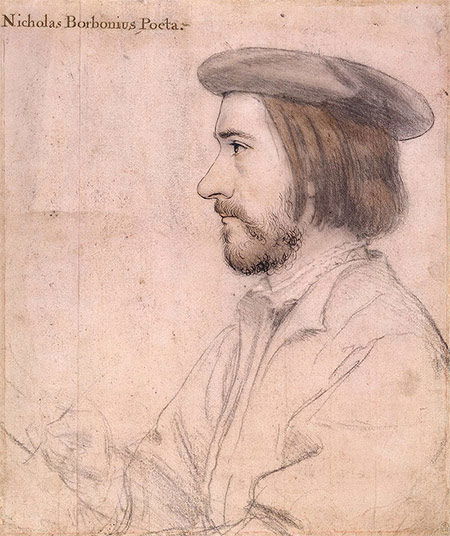 The name of the poet Nicholas Bourbon the elder is unlikely to turn up in a game of Trivial Pursuits. Born in 1503 at Vandoeuvre in Champagne, he wrote in Latin and is remembered, if at all, because of his friendship with vernacular writers such as François Rabelais and Clémont Marot. In his day, however, Bourbon's verse enjoyed a European reputation. Never modest, he said of Lyons, his adopted city: 'Mantua boasts of Virgil, Greece of Homer; the region of Lyons rejoices in Borbonius'.