The Aztec God of the Dead
An 'almanac of destiny' predicts the fortunes of the harvest.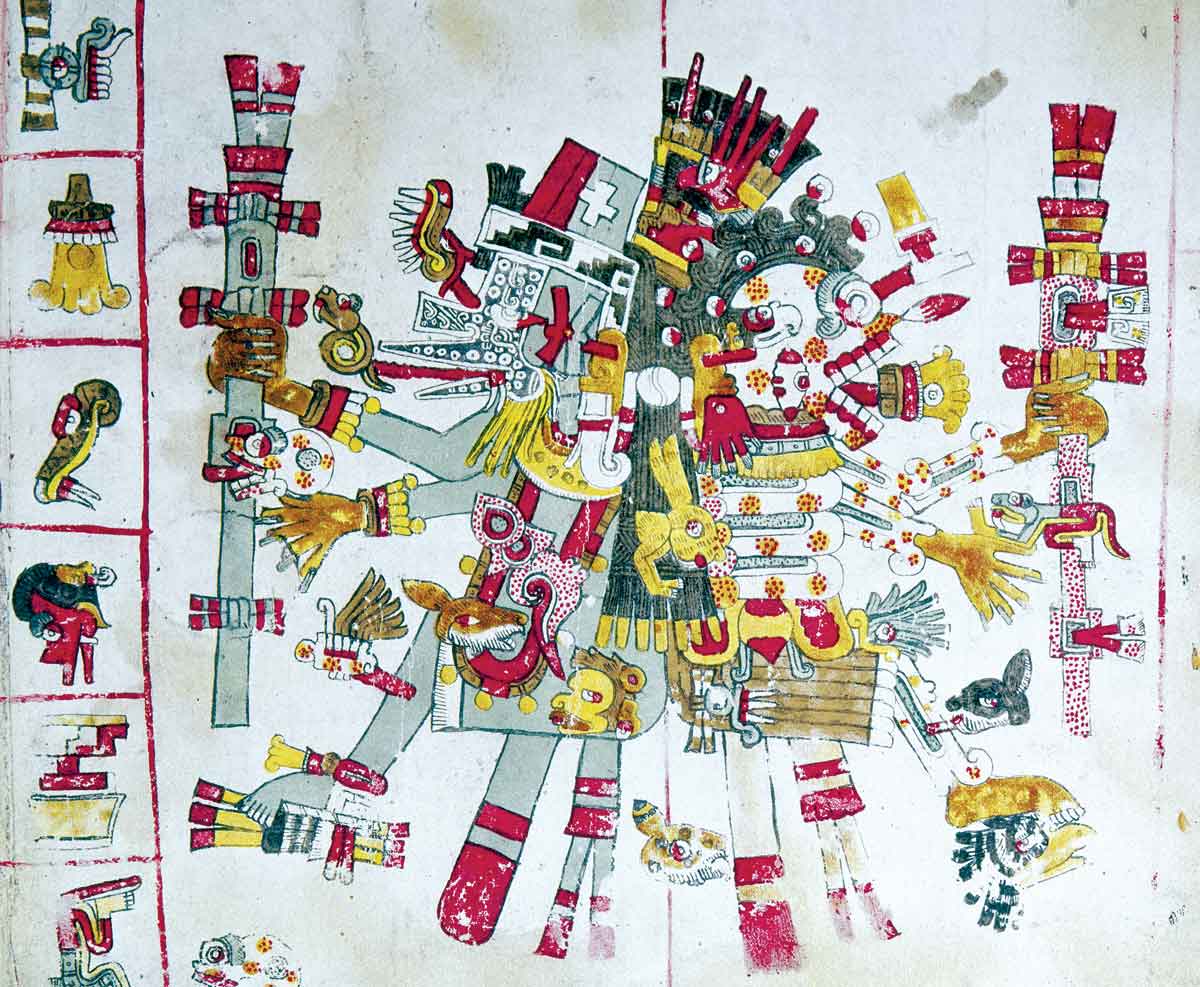 The skeletal figure of Mictlantecuhtli, Aztec god of the dead, raises his arms, ready to tear his victims apart. To his left stands Ehecatl, god of the wind, an aspect of the creator serpent-god Quetzalcoatl. Mictlantecuhtli, King of Mictlan, inhabits a windowless home shared with his wife, Mictecacihuatl, and an assortment of bats, owls and spiders. They were placed there soon after Quetzalcoatl and Tezcatlipoca created the world. They are mirrored by Ometecuhtli and his female counterpart Omecihuatl, the givers of light. Mictlantecuhtli's task was to divide the dead into those who had died 'normal' deaths (old age, disease); 'heroic' deaths (in battle, childbirth); and those considered 'unheroic'.