Large numbers of West Africans came to Britain to study in the postwar years. Many placed their children in the care of white, working-class families. Jordanna Bailkin describes how it was not just Britain's diplomatic relationships that were transformed at the end of empire but also social and personal ones.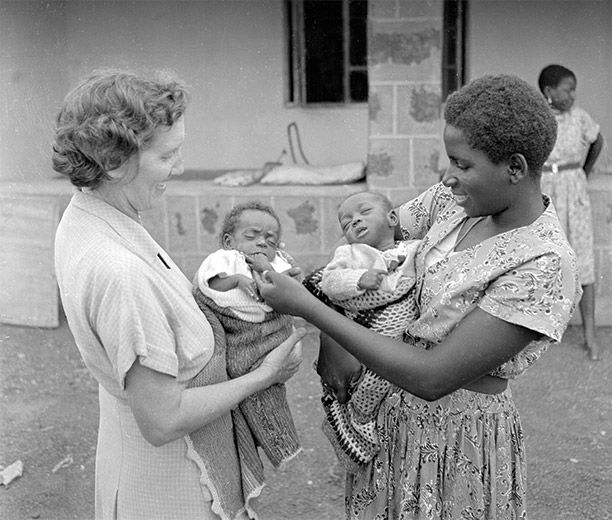 'Squeezing Gold from Babies!' 'Babies for Hire!' 'White Girls Exploited by City Harpies!' These panic headlines from British newspapers in the late 1960s described, in increasingly negative terms, the private fostering of West African children in Britain.

During the decades immediately following the Second World War, tens of thousands of West African men and women travelled to Britain to pursue higher education. Typically, these students placed their children in the care of white working-class families while they completed their degrees. Around 5,000 West African children were privately fostered in Britain each year, with their parents paying up to £3 a week for their care. Placements were made through word of mouth or 'Homes Wanted' advertisements in shop windows and newspapers. African parents detailed their preferences in these ads, specifying, for example, that the foster mother should not have her own babies, or should reside in a rural area. The African student population was concentrated in London, but children of African students were typically 'exported' to Kent, Surrey, East Sussex, Hertfordshire and Essex. As one social worker put it: 'the Home Counties are full of Nigerian babies'.