Forgotten Prisoners of the Great War
Panikos Panayi explores attitudes to German prisoners interned during the First World War.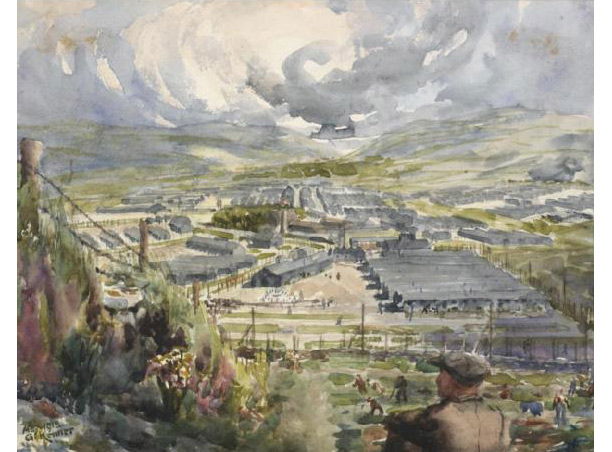 Close to the west coast of the Isle of Man, near the port of Peel, stands a plaque commemorating the presence of the Knockaloe Camp. This remains one of the few clues to the presence of thousands of prisoners, mostly Germans, who found themselves behind barbed wire in Britain during the First World War, reaching a peak of 115,950 in November 1918. In fact by the end of the conflict Britain held over half-a-million prisoners on a global scale, among the 8.7 million people who endured captivity during the Great War.

Those held in Britain (almost all males) fall into three categories. First, civilian internees from the German community established in Britain during the 19th century joined by those unfortunate enough to have found themselves in the country at the outbreak of war. Second, Germans seized in British and German colonies, as well as on ships on the high seas, and transported to camps around the world under a wide system of incarceration developed by the British Empire. The headquarters of this was at Knockaloe, which, at its height, held over 20,000 prisoners. Finally, military personnel also found themselves imprisoned on mainland Britain. While these included crews from Zeppelins which had fallen to earth and members of the German navy (some from U-Boats) the majority had faced capture on the Western Front and, from 1917, increasingly faced transfer to Britain, where they would help with the harvest.