A spectre which haunts many historians, whether of art or of science, is the forgery.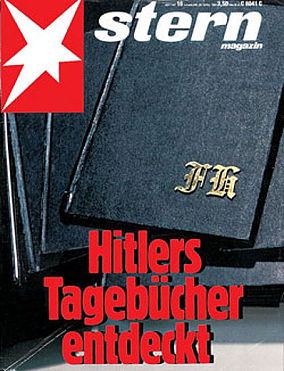 "Hitler's diaries discovered" – West German news magazine Stern's headline on 22 April 1983.
To reveal that a treasured object is a fake is not merely to offer a mild correction to some widely held belief, but simultaneously to demolish the vaunted competence of generations of authorities on whose say-so the article in question was given pride of place. From Ossian's poems to Hitler's diaries, such forgeries tend to work because they fit so well into the pattern of needs or expectations of their victims. Since professions are conspiracies against the laity, the revelation of a successful long-term deception often wins applause for the forger. Tom Keating, for example, died a national hero.