The first Christie's auction
James Christie first held his eponymous auction on December 5th, 1766.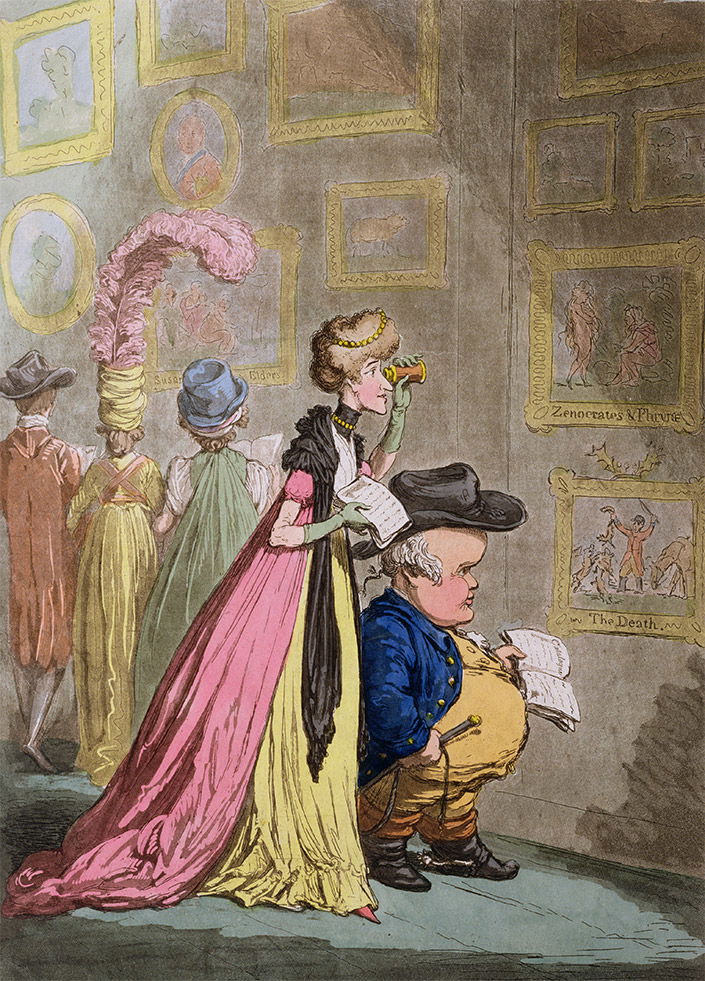 Born in Perth in 1730, James Christie travelled to London following a short spell as a midshipman in the Royal Navy, which he left in about 1750. He joined an auctioneering firm in the capital, run by a man called Annesley, before setting up on his own in Pall Mall. 
Christie sold 'diverse property' from houses, whose owners had died or moved, and objects from tradesmen, including ceramics and vases. According to the company's records, he held his first auction on December 5th, 1766. His first sale to include pictures followed four months later and this was how he made his name. 
A tall man, a contemporary wrote that 'there was something interesting and persuasive as well as thoroughly agreeable in his manner'. He made many friends 'of high rank', including the actor David Garrick, who helped him out financially in the early days, and the painters Thomas Gainsborough and Joshua Reynolds.    
Christie bought shares in two newspapers, the Morning Chronicle  and Morning Post, in which he advertised future sales, and his 'private view' days for friends and professional dealers became very successful. 
Forming a partnership with the dealer Robert Ansell, he organised a studio sale of pictures by Gainsborough following the painter's death in 1788 and in 1795 he sold precious jewels belonging to Madame du Barry, mistress of Louis XV, who died during the Terror unleashed by the French Revolution. 
From the early 1800s Christie oversaw a number of increasingly lucrative auctions of celebrated art collections, including those of Sir William Hamilton and Sir Robert Walpole. The latter's acquisitions, comprising one of the finest collections in Britain, were sold to Catherine the Great and are on display in the Hermitage Museum in St Petersburg.
Christie died on November 8th, 1803, aged 73, at his Pall Mall residence, but his name lived on. His son, John, who was less outgoing, succeeded his father as head of the family firm, having previously written a scholarly work on the origins of the game of chess.
In 1824 Christie's moved to a new location at 8 King Street, off affluent St James's Square, which is still its address. During John's time the firm achieved a dominant position among London fine art auctioneers, which it has never lost, despite the establishment of rivals such as Sotheby's.