The February Revolution of 1917
Sir Robert Bruce Lockhart had a distinguished career as a diplomat, writer and director-general of Churchill's Political Warfare Executive during the Second World War. But as a young diplomat and Acting Consul-General in Moscow, he was caught up in a chain of events that included being head of Britain's first mission to the Bolshevik Government, subsequent involvement in a plot to overthrow them, and imprisonment in the Kremlin - worthy of a novel by Le Carré.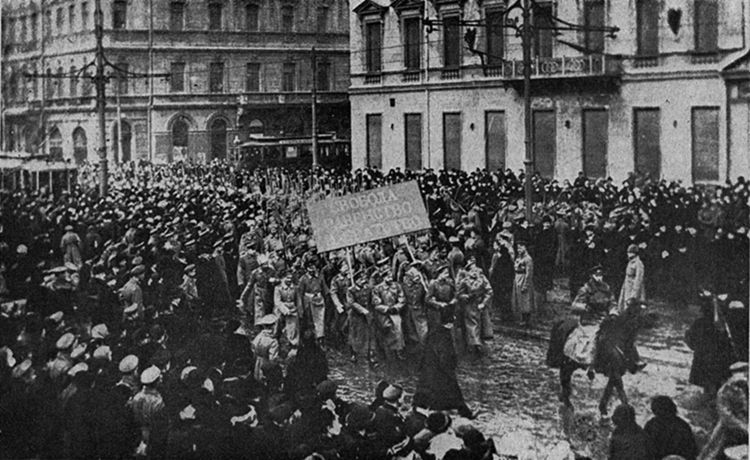 March 10th of this year will be the fortieth anniversary of the almost forgotten Russian Revolution which, because the Tsarist calendar was thirteen days behind our own, is known historically as 'The February Revolution'. The Soviet Government never mentions it. On the contrary, as the year 1957 will also include the fortieth anniversary of the Bolshevik October Revolution, the Communists are preparing an elaborate campaign to celebrate their own seizure of power, and will either ignore or merely deride the February Revolution.