Britain was neither the first country, nor the last, to give women the vote. It was one part of a global movement.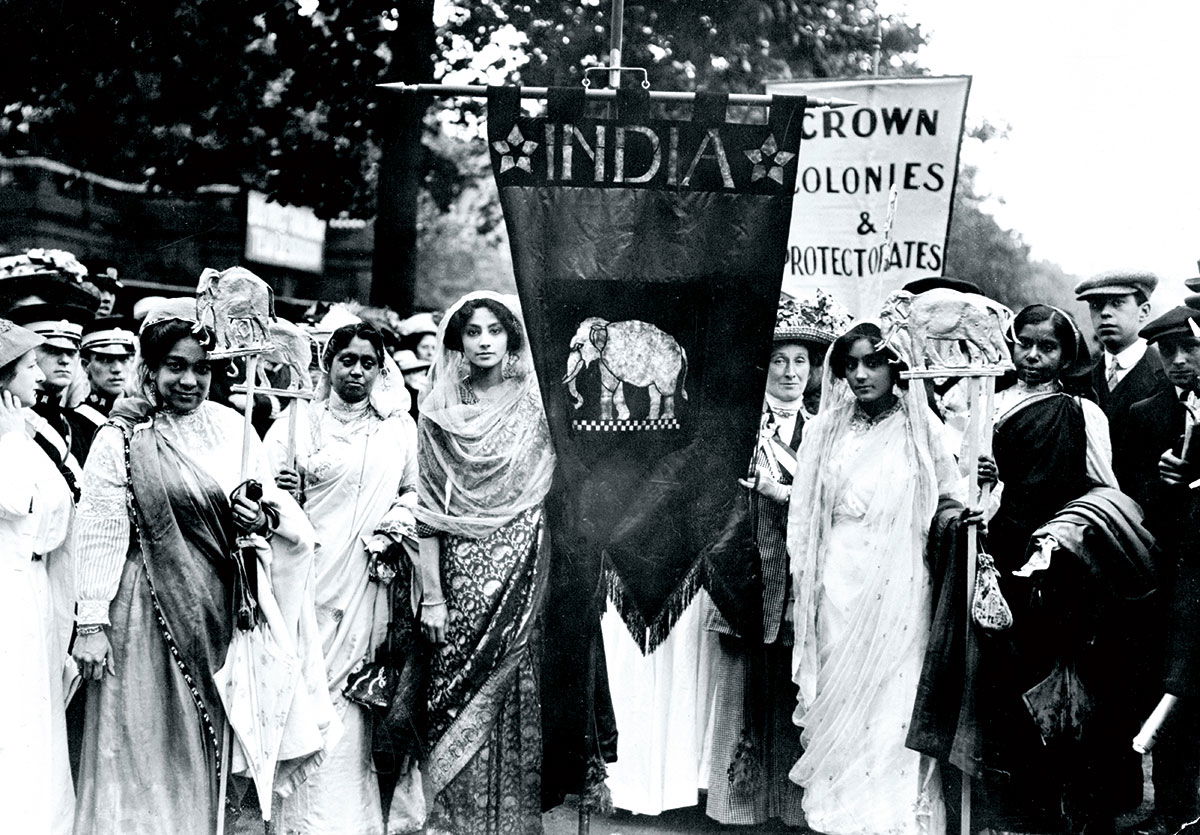 Speaking at a meeting of the International Woman Suffrage Alliance in Amsterdam in 1908, the US suffrage and feminist campaigner Carrie Chapman Catt called Britain the 'storm-centre' of the women's movement. In 1908, it may have seemed that Britain was at the centre of the suffrage movement, but the UK was not the first country (by any means) to enfranchise women, nor the first country to have a suffrage movement. Britain was but one part of a worldwide campaign.
The British demand for women's votes was not unique. Nor were campaigners working in isolation. By the 1960s, women around the world in Asia, Africa, the Americas and Europe were using their right to vote, having been granted legislative rights. Most of the world had only been granted these rights following pressure from female suffrage campaigners. Many of these campaigns, including those in Britain and the US, had begun in earnest in the mid-19th century. Popular imagery, especially in the UK – and during this centenary year – portrays suffrage as a purely British issue led by (white) women chaining themselves to railings, or marching in Edwardian dress. Yet women around the world were involved in similar campaigns and engaged with comparable tactics, to demand the right to vote.