Recycling to Win the Second World War
As the Battle of Britain raged overhead, the nation's women were urged to salvage metal for the war effort. But was it just propaganda?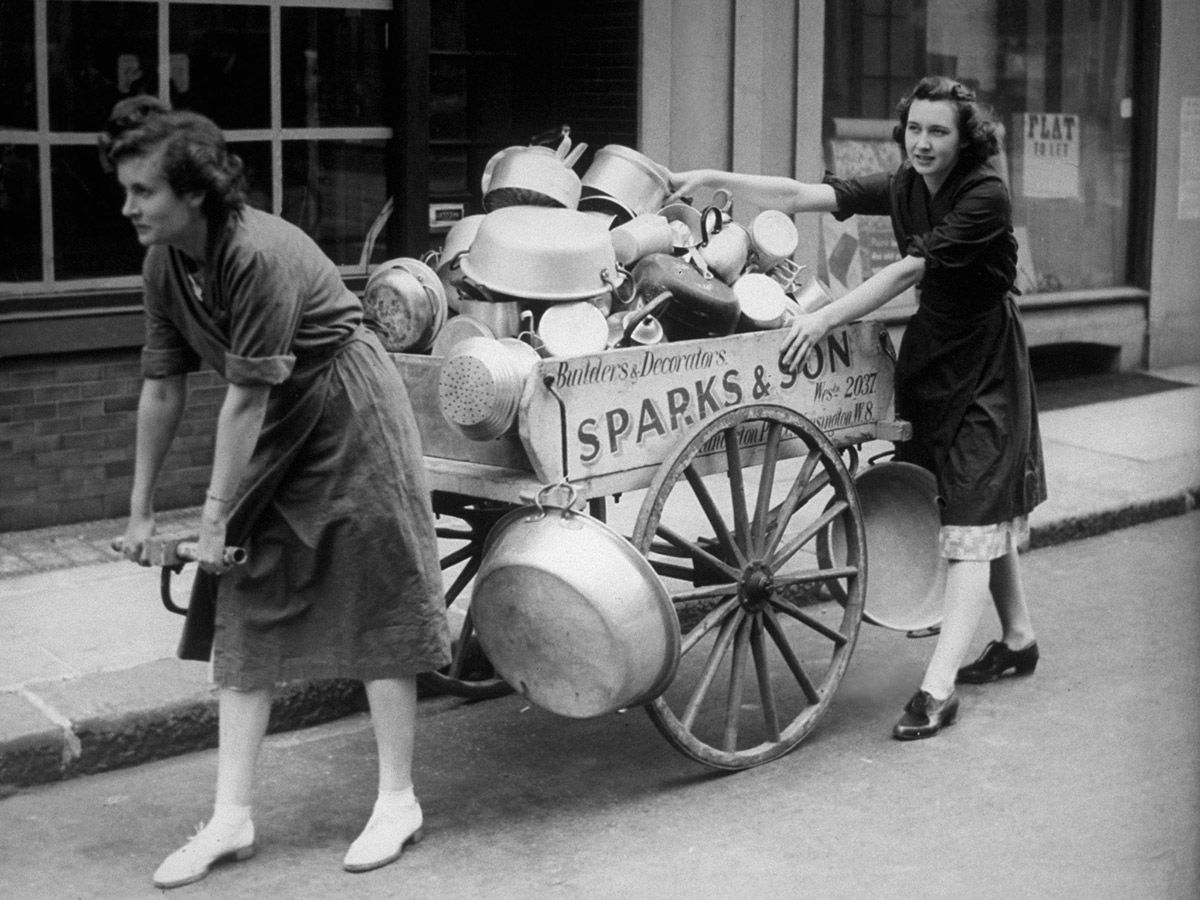 An official notice appeared in British newspapers on 10 July 1940, the first day of the Battle of Britain. Attributed to Lord Beaverbrook, the press baron turned Minister of Aircraft Production, it was addressed directly 'To the women of Britain'. The notice called on the reader to give up any aluminium that they could spare. It explained that the metal was needed to produce aircraft for the RAF's fight against the Luftwaffe. It said: 'We want it and we want it now. New and old, of every type and description, and all of it … The need is instant. The call is urgent. Our expectations are high.'
The appeal was the brainchild of J.B. Wilson, the former news editor of Beaverbrook's Daily Express, who worked as the Ministry of Aircraft Production's public relations officer. He was inspired by a campaign for scrap iron that had taken place in Germany three months earlier, but carefully designed Beaverbrook's appeal to attract the attention of the British press.
The ministry also gained the support of the Women's Voluntary Services (WVS), which had been set up in 1938, as war loomed, to encourage women to participate in civil defence. The WVS's chairman, Lady Reading, echoed Beaverbrook's words in a lunchtime radio broadcast. She said: