New York's Forgotten Subway
Problems with public transport are almost as old as New York itself. One proposed solution was nothing but hot air.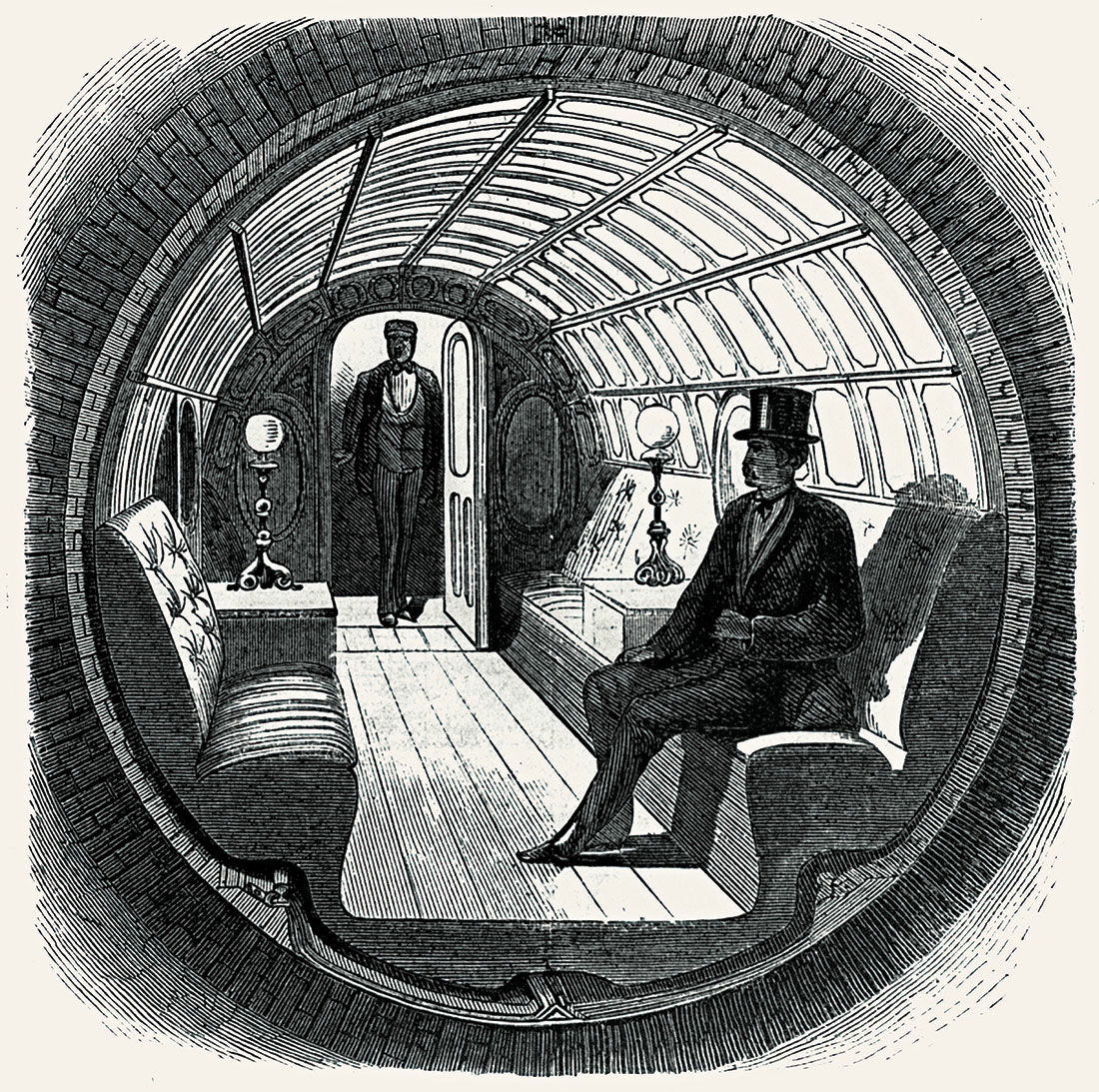 Plagued by decades of neglect, red tape and an ever-increasing population, New York public officials, innovators and strap-hangers are constantly seeking innovative solutions to fix and diversify the city's transport network. Troubleshooting the transportation system is a story almost as old as the city itself.
A few years after the Civil War, Manhattan had become home to one million people and thousands more were arriving every day. The majority of the city's residents was packed into the lower third of the island. By 1870 Manhattan had become a perfect storm of overcrowding, pollution and hellish traffic jams, its streets clogged with carriages, overloaded streetcars and omnibuses pulled by teams of horses.
Getting from one point to another was an exercise in courage, patience and fortitude. As Mark Twain described it: 'There is one thing very sure – I can't keep my temper in New York. The cars and carriages always come along and get in the way just as I want to cross a street, and if there is anything that can make a man soar into flights of sublimity in the matter of profanity, it is that thing.' There was no doubt that the city was in dire need of a newer and faster method of transportation.