The classical world created a variety of means of mobility for the disabled – both mythical and real.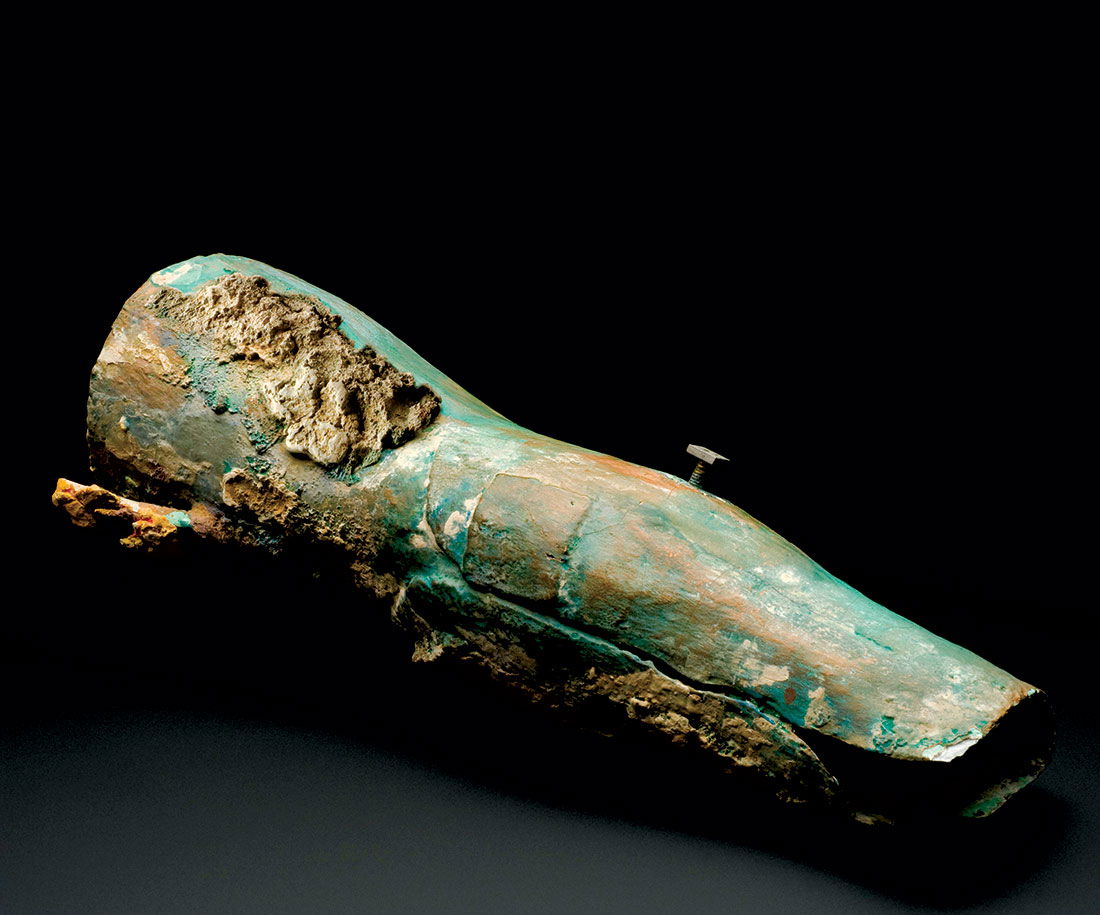 Hephaestos, the ancient Greek god of fire, smiths, craftsmen, metalworking, stonemasonry and sculpture, is the only Olympian with a physical impairment. His legs and feet are variously described in ancient literature as 'lame', 'crooked' or even 'clubfooted' and are often depicted in ancient art as backwards. The explanations given for this impairment vary from myth to myth: in some, he is described as having been impaired from birth; in others, he is described as having been injured when Zeus threw him from Mount Olympus and crash-landed on the island of Lemnos.
Despite these conflicting accounts, no matter what, his impairment is always one of his defining characteristics. He passed it on to two of his sons, Periphetes (also known as Korynetes) and Palaimonios. It was through this that their divine parentage was made clear – particularly useful for the latter when his paternity was contested. Hephaestos' impairment has notable physical effects; he is described as being disproportionate, with legs more slender than one would expect them to be considering his size, and as moving slowly and awkwardly, which leaves him open to public mockery and humiliation from his peers. The most famous example of this occurs in Homer's Iliad, when, serving the other Olympian deities drinks, he is compared to Zeus' cup-bearer Ganymede and found wanting. Hilarity ensues.