The Impeachment of Andrew Johnson, Part One
Henry I. Kurtz describes how the generous policies of Lincoln's successor towards the former Confederates led to impeachment proceedings against him in 1868.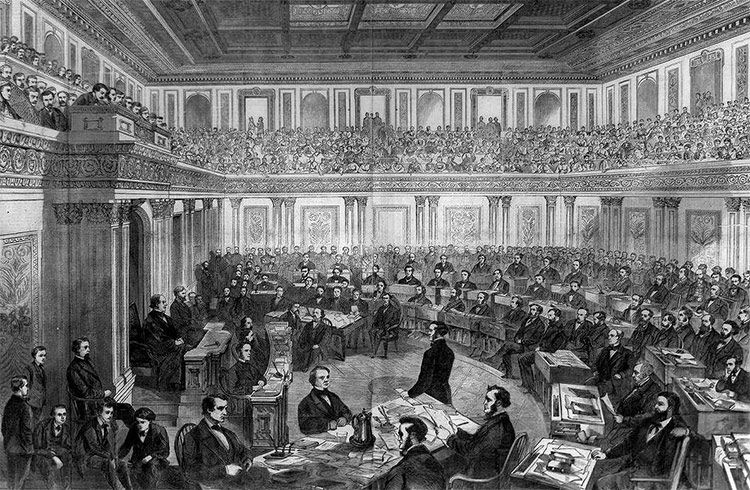 Beginning with John Tyler in 1843, several American Presidents have been threatened with removal from office by the Congress through the process of impeachment and trial. In 1868, Andrew Johnson, 17th President of the United States, became the first to be formally charged with, and actually tried for, 'high crimes and misdemeanors'.