The Female Gaze Made Flesh
There were many obstacles preventing women from becoming artists in the 18th century, but those who overcame them created some of the most influential art of their time.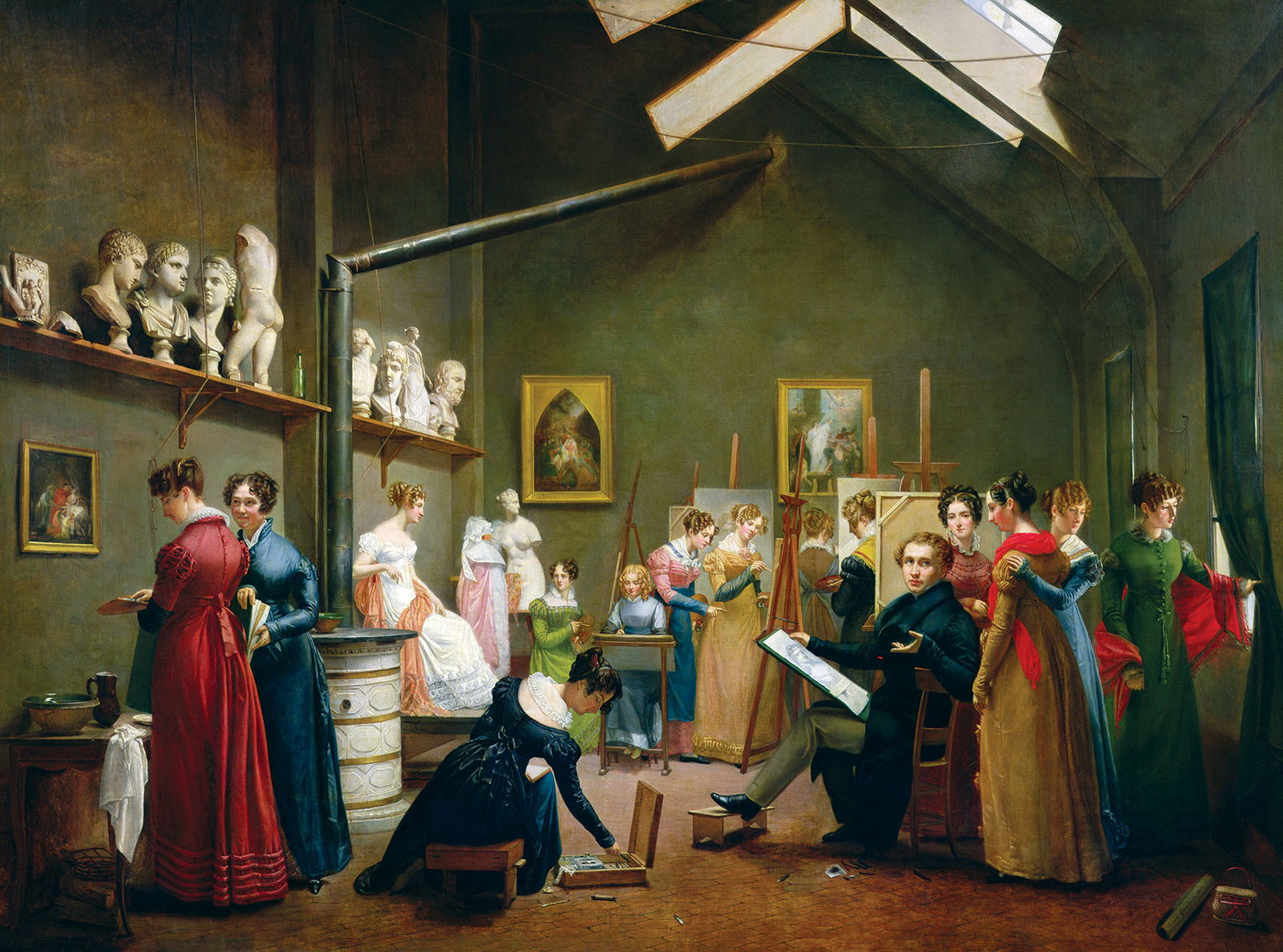 There have been successful women artists throughout history. Pliny the Elder recorded six women of antiquity in his Historia Naturalis of AD 77-9. In the Middle Ages women were illuminating manuscripts in nunneries. It is thought that the Bayeux Tapestry was produced by women. Renaissance Italy produced artists of the calibre of Sofonisba Anguissola and Lavinia Fontana. Artemisia Gentileschi's dark, dramatic depictions of Judith decapitating Holofernes astonished the Baroque viewer. Towards the end of the 17th century, women artists were becoming more acceptable, the range of their subjects wider. By the 18th century, around 300 are recorded as working as professional artists, a remarkable increase on the fewer than ten throughout Europe recorded in the 15th century.
These women had succeeded despite living in a world dominated by men and by laws and customs designed to keep them in their place. Their 'place' was in the home, first as dutiful daughters, then as devoted wives and mothers. For an upper- or middle-class girl, cultivating 'accomplishments' such as drawing, painting, needlework and playing a musical instrument was encouraged, provided it was not taken to extremes. For a lady to shut herself away in a studio all day was proof that she had lost track of her priorities.