The Changing Value of Money
How can we work out the true value of money in the past? It depends how you do the sums.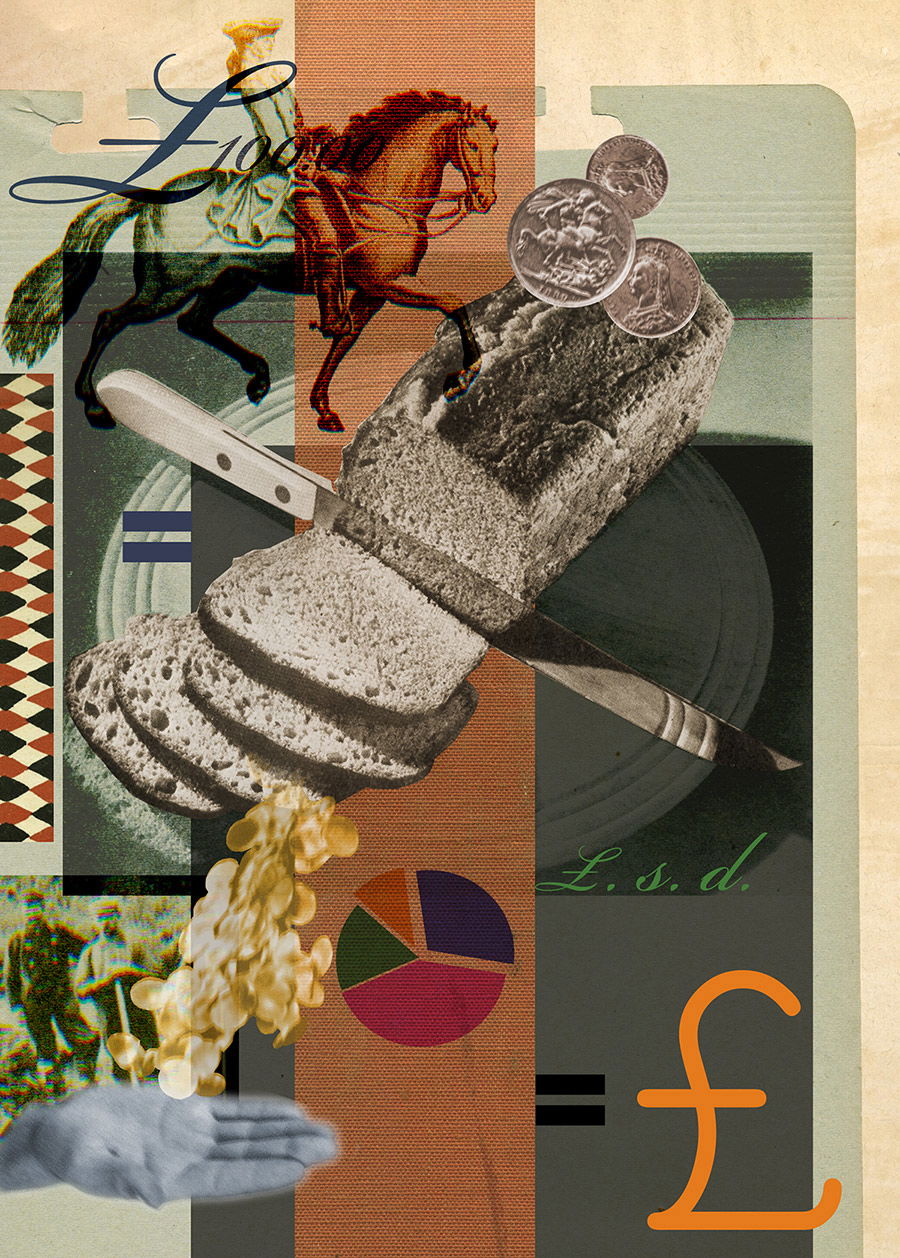 How wealthy was Mr Darcy? This question must have occurred to millions of readers of Pride and Prejudice when Jane Austen reveals that he was worth £10,000 a year. The sum certainly impressed Mrs Bennet, but does it – in modern terms – put Darcy among the super-rich or was he merely well off? What does £10,000 – which is only two fifths of the average wage in Britain today – mean to us when we read it today and what did it mean in the world of 1813?
Questions about the meaning of money in the past abound. The Crystal Palace, which housed the Great Exhibition of 1851, cost £85,800. A Lord of the Bedchamber, paying court to George II, was paid £1,000 a year. A 'Tommy' in the infantry in 1914 was paid one shilling a day, while his commanding officer got 28 times as much. What meaning do these numbers have?
Such sums of money are regularly quoted in history books but rarely converted into modern values. Even when they are, the results are sometimes misleading, even unbelievable. The greatest of English landscape gardeners, Lancelot 'Capability' Brown, took up his first post as head gardener to Lord Cobham at the beautiful garden of Stowe, Buckinghamshire in 1741; he was paid £25 a year. Two recent biographies of Brown bravely attempt to make this sum understandable to modern readers; one calculates its modern value to be £2,129 while the other suggests £3,125. Neither, unfortunately, are probable. Both are far below the wage of an unskilled labourer today; £2,129 would cover 272 hours or about seven weeks at the current minimum wage. It is inconceivable that Brown would have agreed to work for such a pittance. Something has gone wrong: but what?