The Fall of the Angevin Empire
A damned inheritance, hopelessly over-extended and out-resourced by the kings of France? Or an effective empire thrown away by incompetence and harshness? John Gillingham weighs the blame for John's loss of the Angevin dominions.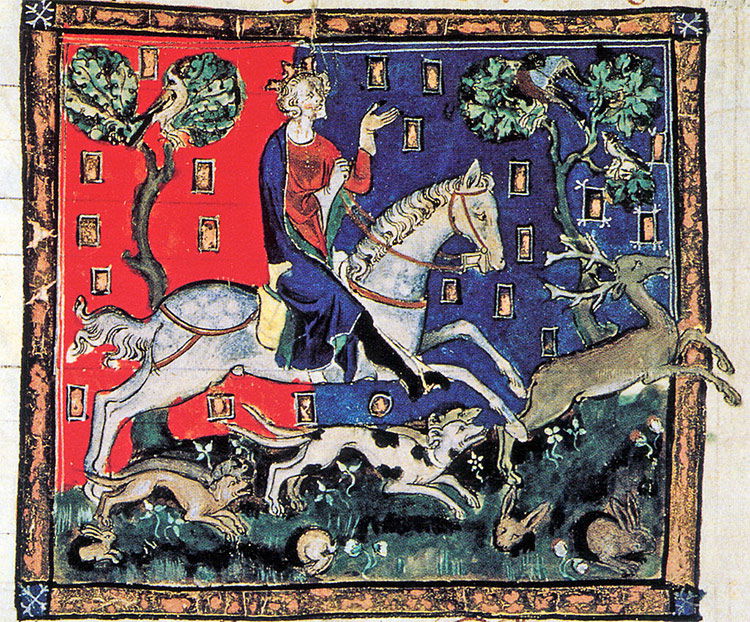 On 30 July 1202, King John was at Le Mans when a messenger arrived bearing desperate news. His mother, Eleanor of Aquitaine, the grand old lady of twelfth-century politics, had been trapped at Mirebeau and was on the point of falling into the hands of his enemies, headed by his nephew, Arthur of Brittany. Between Le Mans and Mirebeau in Poitou lay nearly 100 miles of twelfth-century roads. Forty-eight hours later, at dawn on 1 August, Arthur and his followers, having forced their way into the castle and driven Eleanor back into the keep, the last refuge, were enjoying a relaxed breakfast – pigeons were on the menu that day – secure in the belief that John was still far away, when their quiet meal was rudely interrupted by the sudden arrival of Eleanor's royal son. They went for their weapons and did their best to put up some show of resistance. But it was too late. The cat was already among the pigeons. By thinking and acting faster than they had imagined possible, John had turned the tables on his enemies. Now it was they who were in the trap and not one of them escaped. More than 200 knights were captured, half a dozen barons and, best of all, Arthur himself. John Lackland, once the runt of the Plantagenet litter, had defeated his enemies more decisively than ever his father or even his warrior brother, Richard the Lionheart, had been able to do. It was a magnificent victory. 'God be praised for our happy success', he wrote in exultation.