The Empress Anna's Ice Palace
On the Neva in 1740, Peter the Great's niece constructed a winter palace.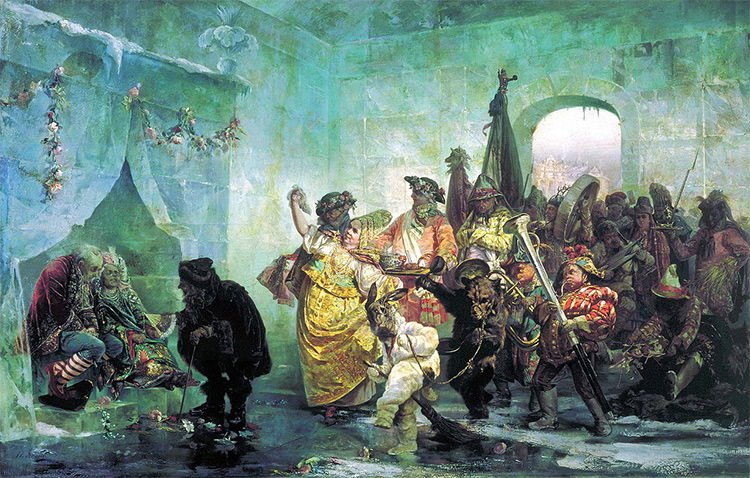 The winter of 1739 and 1740 was the coldest Europe had experienced since the great frost of 1709. That year the Duc de Saint Simon complained that at Versailles, even in the few heated rooms, the cold was so extreme that it burst bottles of brandy; and when he dined in the Duc de Villeroi's little bedroom, next to his kitchen where there was a big fire, the wine froze in the drinking glasses. In 1739-1740 the Seine, the Rhine, the Danube, and the Thames were frozen solid for many months.