Education and Cuba Libre, 1898-1958
Laurie Johnston explores the significance of public education in Cuba's efforts to forge a national identity in a period of US intervention.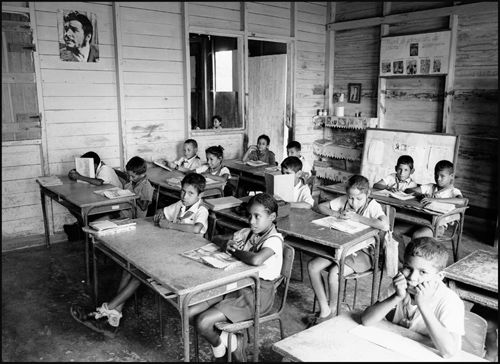 The last Spanish colony in the Americas, Cuba launched a second war for independence in 1895, more than half a century after the establishment of independent republics in the rest of Spanish America. However, the intellectual war against Spanish domination began earlier, before the first failed revolution of 1868-78.
In particular, many nineteenth-century Cuban intellectuals, including Cuba's 'apostle' Jose Marti, believed that the Catholic education of the colonial period, available only to elite men, operated as a means of suppressing national liberation by preaching loyalty to crown and church. Cuba Libre or Free Cuba, they argued, the independent and democratic nation for which so many Cubans fought and died, could not be successfully established without the foundation of a system of free, universal, secular public education.