We will find it ever harder to navigate the past if we lose touch with the myths, legends and religions that helped shape it.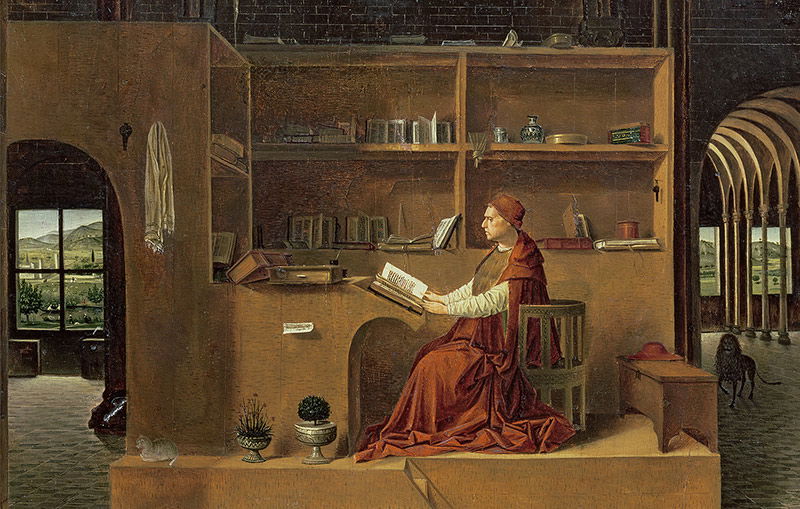 'Who's the man in red? The one in the hat, holding the book?' The question was addressed to me by a former colleague as we wandered off piste at London's National Gallery following a private view of one of its special exhibitions. The figure in question was, of course, St Jerome, the fourth-century Illyrian convert to Christianity. And the book? The Vulgate, his translation into Latin of much of the Greek and Hebrew Bible, which became the standard text of the medieval church. I say 'of course', but – of course – it can no longer be taken for granted that cultivated products of a western education – and my companion was certainly that – will know who St Jerome was and what he did.
Though Christianity is by far the most important and influential ingredient in what we have come to call Western civilisation, it is also a subject about which, perversely, many educated people are proud to proclaim their ignorance. This has led to the situation, described by the Observer journalist Nick Cohen: 'It's not just that the National Gallery has to run courses on how to decipher "puzzling" Christian art or that few modern readers can tackle Paradise Lost, ordinary writing from the recent past has, quite suddenly, become difficult to navigate.'
This also applies to the myths of Greece and Rome, which have their own influential connections to Christianity: Jerome quoted Virgil to describe Hell as: 'On all sides round, horror spread wide.' As for the panoply of stories and fables that emanate from and underpin the world's other great civilisations – India, China, Africa, the New World – forget it. They might not arouse the same instinctive opposition, but how will one be able to comprehend the means and motivations of distant and very different cultures, if you don't even understand your own backyard?
Which is why, this month, History Today has introduced a series of short illustrated spreads – Foundations – engaging with the mythology and fables that continue to inform our world, despite our distance, at least in the West, from such 'enchanted' thought. Fittingly, we start with a lesson in hubris.