Literature and the visual arts have long sought to depict the nature of conflict. But what about music?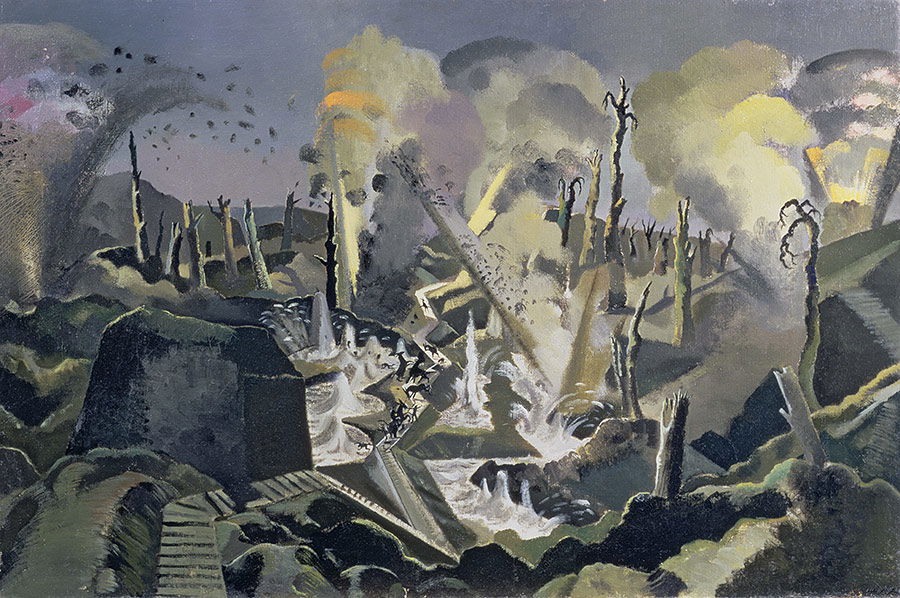 The centenary of the end of the First World War is approaching, though with considerably less fanfare than greeted the anniversary of its outbreak four years ago. This year's Reith Lectures – 'The Mark of Cain' – to be given by the Canadian historian Margaret MacMillan, begin this month and will address the nature of war, including its depiction.
War and art have been inextricably linked since the Iliad and many of us are familiar with the literature inspired by the Great War; not just the War Poets, who have been a staple of the school curriculum for years, but figures such as Ernst Jünger, whose Storm of Steel is one of the most visceral accounts of conflict ever written, Karl Kraus, whose epic drama The Last Days of Mankind is in desperate need of a staging in English, and the philosopher-poet, T.E. Hulme, blown to pieces by a shell in Belgium in 1917. Visual artists, such as Paul Nash and Otto Dix, are similarly well known. But the music of the period is strangely neglected.
There are fine settings of poems from A.E. Housman's A Shropshire Lad – his melancholy laments for a rural, innocent England that never was, lost amid the slaughter of the Western Front – by both Ralph Vaughan Williams, an ambulance driver in the conflict, and George Butterworth, who was himself killed on the Somme in 1916. But they are hardly famous. More popular is Richard Strauss' opera Der Rosenkavalier, which depicts the Austro-Hungarian Empire on the eve of its destruction. But Strauss produced perhaps the greatest of all musical meditations on conflict following the Second World War.
Redemption is important in music; it is central to the symphonic structure, which depends on resolution. And there are no greater examples of redemption – Erlösung in German – than Strauss' Four Last Songs and Metamorphosen, a study for solo strings, written in the final days of a long, troubled life, as he looked upon the ruins – physical and moral – of Nazi Germany. He somehow brought hope and humanity to the bleakest of scenarios.