On Her Own Terms: the Highway-woman
This is an extract from Anna Field's 'Masculinity and Myth', which won the 2014 History Today undergraduate dissertation prize, awarded in conjunction with the Royal Historical Society.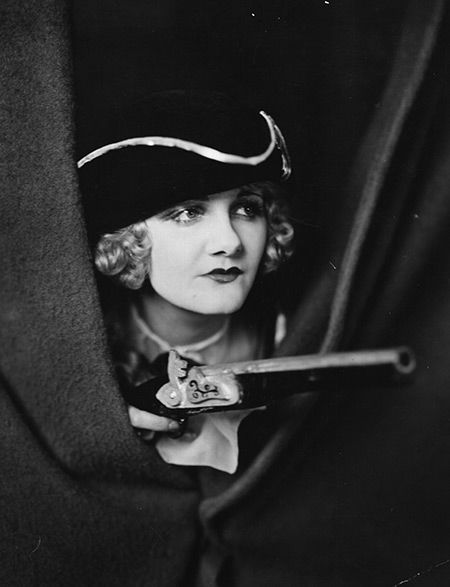 Evelyn Wrentan plays a highway-woman in the 1935 film, Hands Up.
Moses Brotherton was assaulted and robbed of a bank note worth £20 while on the road from London to Staines, Middlesex with a consignment of post. His attacker was tried at the Old Bailey, London's central criminal court, in September 1744. Brotherton's robber, who was mounted on horseback, had donned a 'long white wig' and obscured their face with a cape in order to carry out the attack. The mysterious assailant drew a pistol, which so frightened Brotherton that he tumbled from his horse to the ground. The robber also took two bags of mail destined for Portsmouth and Exeter. Brotherton claimed that, just before departing, the robber 'put her hand in her pocket, and gave me a shilling'. After this unusual revelation, the court asked why Brotherton thought the robber was a woman. It emerged that upon attempting gestures characteristic of the dashing highwayman – the exchange of a polite handshake, a swift apology for the inconvenience and a jaunty exit – the 'soft' hands and feminine voice of the defendant, Ann Hocks, were revealed.