Did the Portuguese Discover Australia?
Two hundred years before Captain Cook, Dieppe map makers placed the Portuguese flag on a large land-mass called Java-la-Grande approximately where Australia appears on today's atlas. Helen Wallis sifts through the cartographic evidence to examine the intriguing question.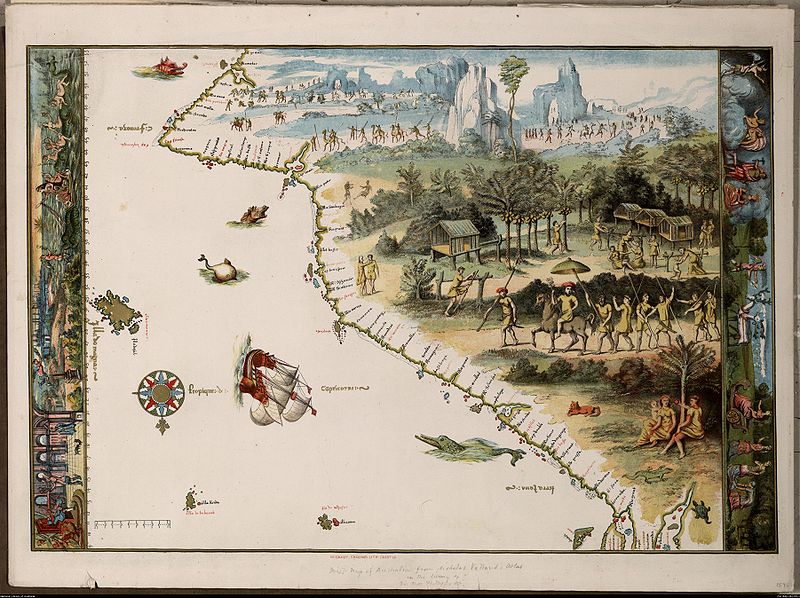 In the 16th century a sixth continent featured on maps of the world, alongside Europe, Africa, Asia and the newly discovered Americas. In its most typical form this was the great southern continent, 'Terra Australis Incognita', which many cartographers believed must exist to balance the large landmasses of the northern hemisphere. Classical and medieval notions of an antipodean continent encouraged the theory. Reports of discoveries by Ferdinand Magellan and others seemed, mistakenly, to confirm the continent's existence. It was the achievement of Captain Cook in the course of his three voyages from 1768-79 to remove the main expanses of the land from the map, leaving the possibility of an antarctic continent for further investigation. New Holland, the 'southland' discovered by the Dutch, was revealed as the true southern continent. The name 'Australia', first proposed by Matthew Flinders in 1804 as more appropriate than New Holland, commemorates the evolution of the legendary Terra Australis into the island continent of the southern hemisphere.