Delhi: Short-lived Capital of the Raj
At the Coronation Durbar of 1911 George V announced that the capital of British India was to be transferred from Calcutta to Delhi. But the move to the new model city was a troubled one, as Rosie Llewellyn-Jones explains.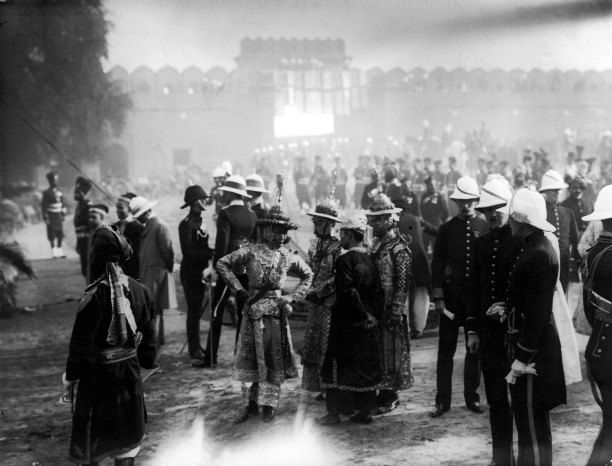 Today Coronation Park lies in a desolate area north of old Delhi, just off a major motorway. It has reverted to scrubland, where cows graze and makeshift cricket is played by local lads. At its centre a square of chipped steps leads up to an obelisk, which looks at first glimpse like a war memorial. Only a red sandstone plaque at the scruffy entrance gate to the park hints at the former glory of this site, which witnessed a profound and final change in the governance of India by Britain.  
The wording, in Hindi and English, reads: 'This memorial was erected to commemorate the Coronation Durbar of King George V and Queen Mary held in December 1911. On the occasion the King announced the transfer of the Capital of British India from Calcutta to Delhi.' The plaque is recently installed but its cement base is already crumbling, rather like the foundations of British rule in India a hundred years ago. Although the durbar, held in the purpose-built Coronation Park, seemed to epitomise the very summit of British rule in the Indian sub-continent there were subtle indications, no more than the slight earth tremors that still shake Delhi today, that all was not well. The bold announcement that the capital was to move took 20 years to implement because of delays caused by the First World War. And then the British enjoyed their new capital for just 16 years before independence swept them away.