De Gaulle: The Man Who Said 'NON'
Exiled in London in June 1940, with France on the brink of defeat, Charles de Gaulle broadcast a speech that was to create an enduring bond between him and his country, writes Jonathan Fenby.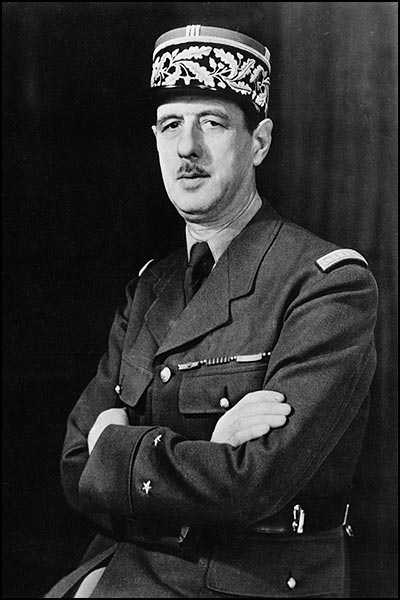 The morning of June 18th, 1940 was a moment of intense concentration for both Winston Churchill and Charles de Gaulle. In Whitehall, the prime minister was putting the final touches to his great 'Blood, Sweat and Tears' speech given to the Commons later that day. Across central London, in a small flat off Park Lane lent to him by a French officer, the two-star general, who had flown out of France the previous day as its government sought an armistice with the advancing German troops, scrawled the text of a broadcast address calling on the French people not to abandon the struggle against the Nazi invaders.
De Gaulle's speech was the result of an offer made by Churchill for him to speak to France on the BBC. It would go down as perhaps de Gaulle's most celebrated statement – l'Appel du 18 juin – and the date would become an iconic anniversary for him and his country. The broadcast that evening by the 49-year-old general would form the found-ation of what grew into Gaullism and propelled him to the leadership of his nation. It marked him out as 'the man who said no' and fulfilled his sense of historic destiny at a moment when the political establishment caved in to defeat and completed the collapse of the Third Republic that had ruled France for six and a half decades. But the historic broadcast, to be commemorated this month by President Sarkozy during a state visit to Britain, nearly did not take place.