The British newspaper revolutionised the market by appealing to female readers, even though its attitude towards sexual politics has often been ambivalent, argues Adrian Bingham.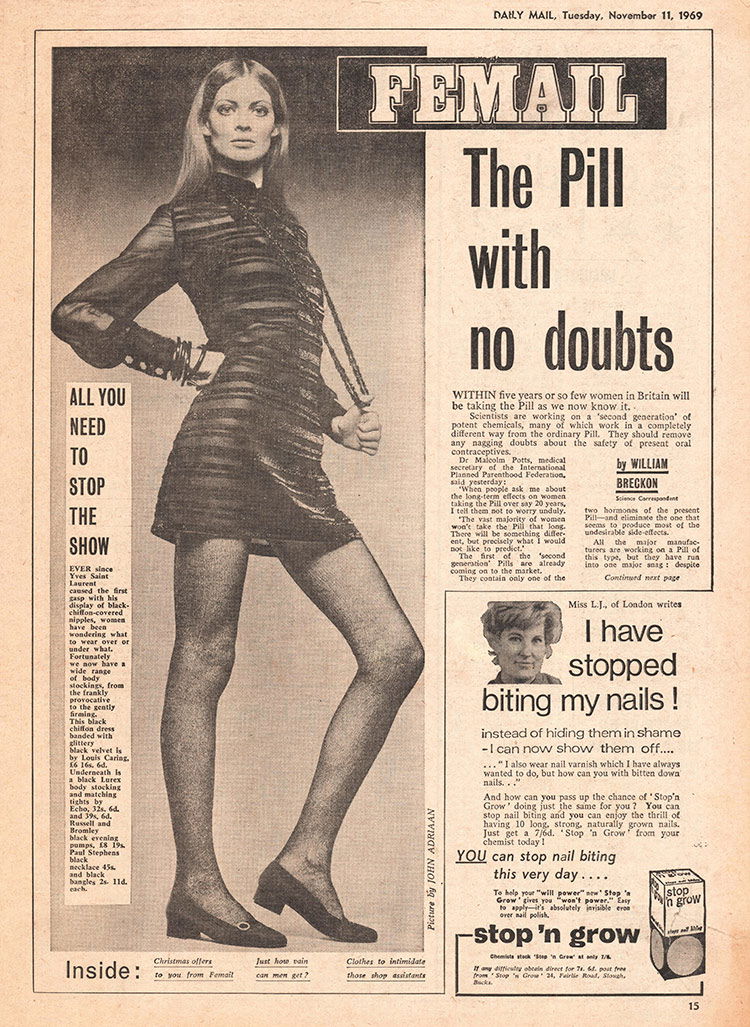 Women's issues: the revamped 'Femail' section, 1969
Notorious today for its 'Sidebar of Shame', the Daily Mail played a pioneering role bringing women into the daily newspaper market. The paper's founder, Alfred Harmsworth (later ennobled as Lord Northcliffe), pursued the female audience with more consistency and vigour than any previous exponents of popular journalism and his success ensured that rivals followed his lead. Northcliffe moved the female reader from the margins to the centre of editorial calculations, ensuring that the definition of 'news' was radically altered, that the boundary between 'public' and 'private' was redrawn and that the visibility of women in public discourse was transformed. More than a century later, the Mail is still known for its skill in attracting a large female readership. A commercial interest in the female audience did not, however, necessarily translate into 'progressive' attitudes to sexual politics. Northcliffe took a long time to be persuaded that women deserved the vote and, throughout its existence, the Mail has been criticised for failing to be sufficiently supportive of working women. While many women were hooked by its diet of fashion, domesticity and celebrity, others were dismayed at the tendency to pander to traditional gender stereotypes.