Historians Stepping Out of Line
The academic training that historians undergo qualifies them to speak out on issues beyond their remit, argues Tim Stanley.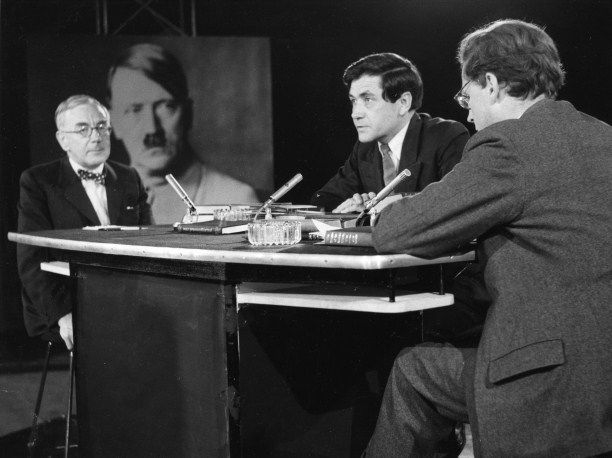 In last month's issue of History Today Paul Lay referred to David Starkey's comments made in response to England's August riots, that 'a particular sort of nihilistic gangster culture has become the fashion. And black and white, boy and girl, operate in this language together'.
Starkey was incorrect. As his critics pointed out, black culture is not monolithic and the tradition of apolitical rioting in Britain predates Afro-Caribbean immigration. But among those critiques a disturbing trend emerged. Some people argued that the BBC should stop classing Starkey as a historian. Over a hundred academics signed an open letter that 'the BBC and other broadcasters think carefully before they next invite Starkey to comment as a historian on matters for which his historical training and record of teaching, research and publication have ill-fitted him to speak … We would ask that he is no longer allowed to bring our profession into disrepute by being introduced as "the historian, David Starkey".'
The problem with the letter is its suggestion that the role of the historian can be defined and limited. Of course there are historians who allow their politics to prejudice their thinking and corrupt their research – to the point where their opinion is no longer valid. But it is a misnomer to suggest that historians should avoid subject areas beyond their immediate training, including sensitive areas like politics and race.
British historians have long been regarded as a source of insight into contemporary events. The popular scholar Hugh Trevor-Roper was trained in the Classics and wrote his first book on the life of the 17th-century archbishop William Laud. But he gained fame for penning The Last Days of Hitler, written just two years after the dictator's suicide. The book was essentially journalism, yet is still regarded as one of the great works of Second World War history. Likewise A.J.P. Taylor started his career writing about 19th-century European diplomacy. Yet he was better known to millions of Britons for appearing on television to promote his own brand of pacifistic socialism. Incidentally, Trevor-Roper and Taylor were bitter enemies and regularly accused each other of not really being a historian. Trevor-Roper once said to his nemesis: 'Your book The Origins of the Second World War may damage your reputation as a historian.' Taylor replied: 'Your criticism of me would damage your reputation as a historian, if you had one.'
What qualified both men to talk about matters well beyond their immediate remit was their academic training. History teaches people the importance of discerning the relative value of different viewpoints, testing hypotheses by hard evidence and presenting a conclusion in a structured yet imaginative manner. Once the discipline has been mastered it can be applied in a multitude of contexts. One of the reasons why the subject continues to flourish in universities is that undergraduates can start by studying medieval demographics and conclude their degree specialising in the sexual politics of the Ottoman court. Scientists and mathematicians often wonder at the usefulness of what seems like a three-year-long book club, but employers value a history degree precisely because of its flexibility. A student who has grasped the reasons for the decline of the Roman Empire can easily master management consultancy.
Yet there is a strange urge among some scholars to typecast historians by field – to reduce everything to its narrowest dimensions and frown upon anyone who dares to comment on a matter beyond their PhD thesis. Some of those scholars are motivated by a noble but misguided sense of the 'purity' of their subject. They fasten themselves to their specialisation like a monk to his prayer. More worrying is an attendant political correctness. Too often the argument that historians have overstepped their brief is used to censor political views that some don't agree with. In this regard the attempt to revoke Starkey's membership of the historical fraternity smacks of McCarthyism.
Academics must learn to respect each other's credentials, if not their views. Once a historian, always a historian.