Coming to Terms with Italy's War
The issues raised by Philip Morgan in a 2007 article on Italian Fascism have been rekindled, says Christopher Duggan.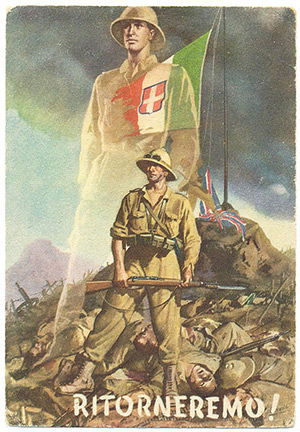 Philip Morgan's article highlights the degree to which Italy has chosen to remember its Second World War principally through the events of 1943-45: the years of the Resistance and of German (and Allied) occupation. The recent furore surrounding the death of Erich Priebke has brought this issue back into the limelight. Priebke was one of the German SS officers responsible for the Fosse Ardeatine massacre of March 1944, in which 335 Italian civilians (a mixture of political prisoners, Jews and innocent bystanders) were killed in retaliation for a bomb attack on German troops by Italian Communist partisans in Rome. Priebke was sentenced in 1998 to life imprisonment.