Christchurch, a City of Dreams
Since two earthquakes destroyed the cathedral and much of central Christchurch in September 2010 and February 2011, the city is slowly recovering. Jenifer Roberts recalls the city's first settlers.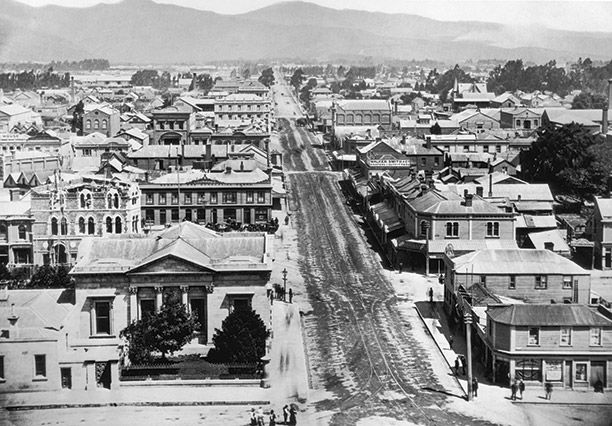 The construction of Christchurch began with the erection of a few wooden houses and grew over the decades into the most English of ex-colonial cities. By the time of the earthquake of February 22nd, 2011 it was the largest city in the South Island of New Zealand, with a population of around 377,000.