Should one of the greatest of Welsh treasures be returned to the country in which it was found? David R. Howell investigates.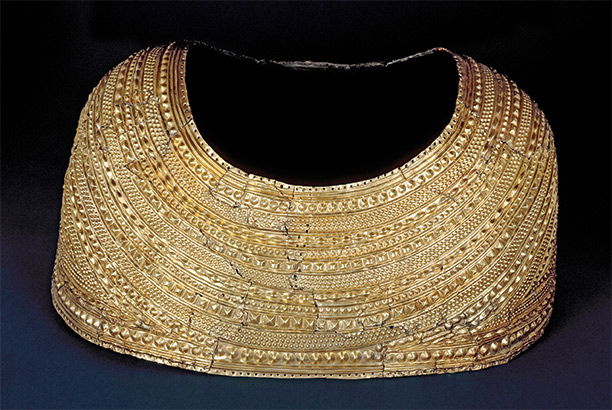 The Mold Cape, discovered in 1833, is among the most significant Bronze Age archaeological finds ever to come out of Wales. Created between 1900-1600 BC from a single piece of gold, the cape is a remarkable survival of ritual activities and provides a tangible insight into Bronze Age ceremonial practices.
Over the summer of 2013 people in Wales were briefly able to see the Mold Cape in the country in which it was discovered. With no national museum established in Wales at the time of the cape's discovery, the British Museum in London became its custodian and continues to conserve and present the object to the highest professional standards. Since devolution in 1998 and the creation in 2006 of the National Assembly for Wales in Cardiff, the Mold Cape has returned to Wales twice, once in 2005 and again this year. When it will next be seen in Wales is open to question.