Cannabis, the 'Homelie Herbe'
The medicinal history of cannabis.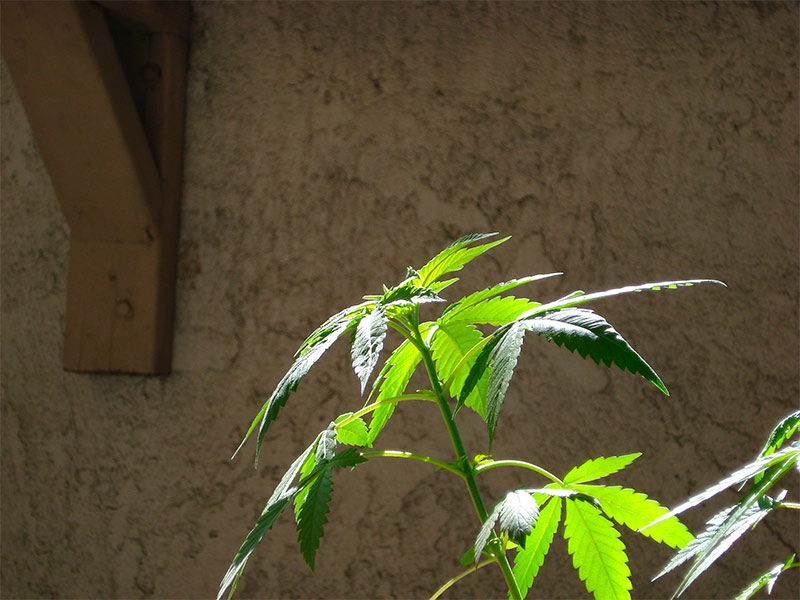 Top of cannabis plant in vegetative growth stage
From the middle of the seventeenth century to the end of the twentieth, medical herbalism has been increasingly subject to legislative restriction. This is not because plant medicine is ineffectual. Rather, the history of legislation reflects the degree and type of control which successive governments, and the professions they recognise and license, have seen fit to exercise over the bodies of British citizens.
Legal control has been particularly visible in the case of neurologically active plants such as cannabis, also known in England as hemp or marijuana. (The Spanish word first gained currency in the USA in the 1920s, as part of a deliberate attempt to associate the plant with Mexican migrants.) Cannabis has been prohibited for self-medication in Britain since 1928, as a consequence of resolutions adopted by the 1925 International Convention on Narcotics Control. In recent decades the popular press has associated it with culturally subversive attitudes and anti-social behaviour, and also implied that it is a relatively recent import. The truth of the matter is very different.